Police SPL872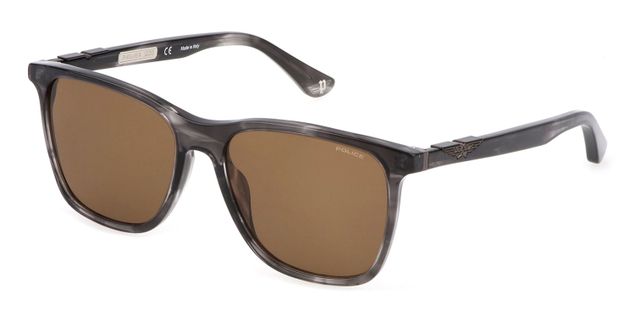 FREE UK & WORLDWIDE SHIPPING
Orders over $71.05
Easy returns & exchanges
100% satisfaction guaranteed (FREE returns UK only)
Colour:
01EX - SHINY STRIPED GREY/BROWN
Frame Size:  56 / 17 / NA / 145
Available to Order - More Details

FREE UK & Worldwide Delivery on orders over £49.00

Dispatched from Westgate on Sea, UK

This item is not suitable for prescription lenses
Single vision items completed in approx 7-10 working days. Allow longer for multifocals, tints & non-stocked frames -  Details
Product Description
Product Description
The Men in Black special agents can neuralyze to their heart's content - and still look on trend - with this new piece of equipment. Codename: Police SPL872
This frame, in the SHINY BLACK/SMOKE colour option, was featured in the recent Blockbuster Men In Black: International, worn by Agent H (Chris Hemsworth, known for Thor, Avengers), Agent M (Tessa Thompson, known for Thor: Ragnarok, Avengers: Endgame) and Agent High T (Liam Neeson, known for Taken, Star Wars)
With a choice of different colour options and the possiblity of polarised lenses, you too can have the look!
Product Details
Reviews
FAQ & Delivery