CooperVision Clariti Monthly Multifocal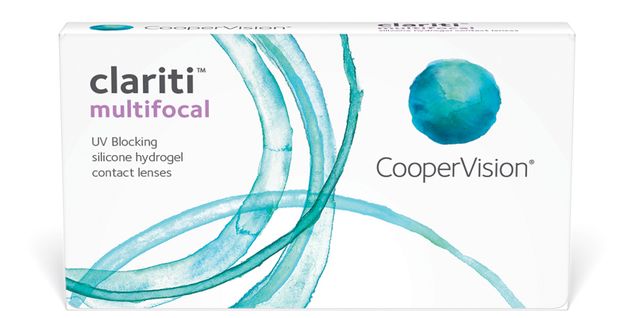 FREE UK & WORLDWIDE SHIPPING
Orders over £49.00
FREE 120-DAY RETURNS & EXCHANGES
100% satisfaction guaranteed (FREE returns UK only)
Product Description
Product Description
Clariti® Monthly Multifocal

Clariti® monthly multifocal Silicone hydrogel contact lenses incorporate the right balance of oxygen transmissibility, non0surface treatment, high wettability, and high water content, producing a lens that provides optimal comfort and corneal health.

Clariti® monthly multifocals feature AquaGen technology, which is a process that ensures continuious wettability throughout wearing time. The optic zone geometry is fully progressive, providing a smooth progression between power zones. The aspheric back surface optimises fit and centration, while the center near design gives you a simple fitting providing large optimum distance and reading zones.

Clariti® monthly multifocal lenses offer UVA and UVB protection, helping to protect your eyes from harmful ultraviolet radiation.
Key Features & benefits

- Contains AquaGen technology
- New lenses every month
- Silcone hydrogel material
- Optimised aspheric back surface design
- Large stabilised distance and near zones
- High oxygen transmissibility
- High water content
- Superior comfort and handling
- UVA and UVB protection

Product Specifications

Usage Modality - Monthly Disposable
Wear - Monthly lenses for daily wear
Material - somofilcon A
Water Content - 56%
Optics Technology - AquaGen
Base Curve - 8.7mm
Diameter - 14.2mm
Pack Size - 3 Pack and 6 Pack
Powers - +6.00 to -6.00 (0.25D steps) | -6.50 to -8.00 (0.50D steps)
ADD - Low; up to +2.25 | High; +2.50 to +3.00

Product Details
Reviews
FAQ & Delivery