Pop music has been a music genre which has always been current in society and moves along with the times.
During the 1980's, we saw the most change in the genre with the synth filled rhythms and infectious choruses coming into action.
Several musicians shot into fame and success – which included the likes of Depeche Mode, David Bowie, Blondie, and Bananarama.
Some of the bands also had a fantastic sense of style which fitted in perfectly with the era's specific fashion algorithm.
Carry on reading to discover some of the most influential looks from some of the best musicians within the 1980's era!
David Bowie
The first look comes from the late musical icon: David Bowie.
Bowie was one of the most successful artists from around this period.
In total, he released 25 studio albums – 5 of those in the 80's.
His biggest hits in this era included 'Let's Dance,' 'Dancing in the Street,' and 'Ashes to Ashes.'
Sadly, he died in early 2016.
However, he will be forever be remembered as one of the most inspirational artists in history, with a quirky yet fashionable sense of style too.
Check out this pair of similar Hook LDN HK016 – UNION specs to steal Bowie's signature look.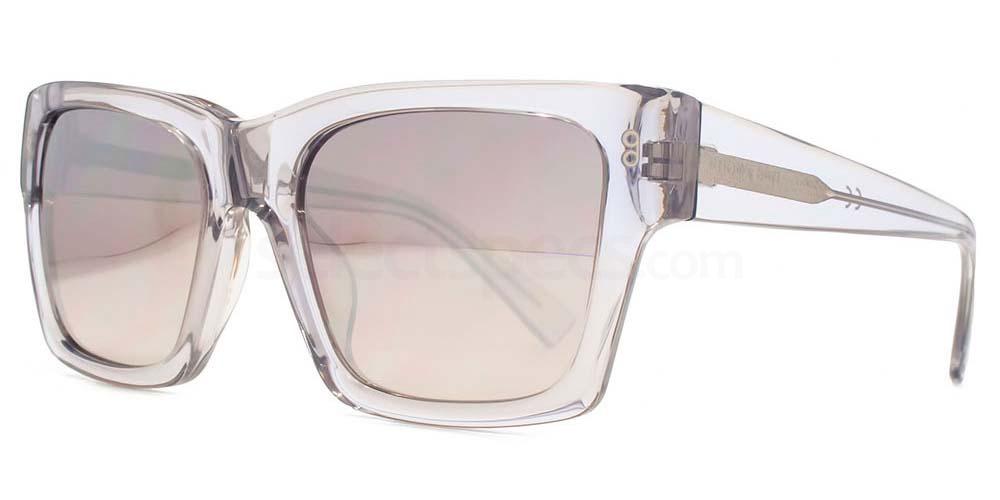 Bananarama
Bananarama is an example of a successful pop group from the 80's.
Consisting of Keren Woodward, Sarah Dallin, Siobhan Fahey, and Jacquie O' Sullivan.
The London based foursome are best known for their stream of catchy hits such as 'Shy Boy,' 'Robert De Niro's Waiting…' and 'Venus.'
At this time, they managed to break a Guinness World Record by having the most chart hits internationally as a female pop group.
They also were known for having a great signature style as a group, sporting trends of the time such as mom jeans, brogues and pleather clothing.
Depeche Mode
Formed in Basildon, Essex – the next supergroup was born.
Depeche Mode was originally formed in the year of 1980, and since then, they elevated to become one of the most influential musical groups of the era.
They are recognised for their gothic fan base with their synth heavy tracks featuring hints of other genres such as industrial metal and techno.
Even though the group is constantly compared to other artists of the era like Kraftwerk, the Velvet Underground, and Roxy Music, Depeche Mode is well known for their totally unique sound.
Top hits for them in the 80's include 'Just Can't Get Enough' and 'People Are People.'
They also have a trademark style which sets them apart from similar artists of the time, which is sure to be influential for many years to come.
Check out this pair of similar Infinity 2502 specs to steal their epic style!

Madonna
Madonna was another very influential pop artist in the 1980's, both with her music and personal style.
She was best known for being an extremely controversial artist around this period – but in turn, one of the most iconic.
Best recognized for her grungy but relevant fashion style as well as releasing a flurry of chart hits such as 'Like a Virgin,' 'Into the Groove,' and 'Papa Don't Preach' in the 80's.
Even to this day, Madonna is still known to be a household name in the music industry, selling over 300 million records worldwide.
Steal Madonna's style with these MCM MCM635S specs from us.
The Cure
The last musical group on this list are Crawley based fivesome: The Cure.
Best recognized for their post-punk and gothic rock style music, this band is definitely worth a mention.
Led by Robert Smith, they released several top 40 singles in the 1980's such as 'The Love Cats,' 'In Between Days,' and 'Lullaby.'
With a total of 27 million sales under their belt, it is clear to see how The Cure are seen as being one of the most inspirational musical acts of the 80's – not to mention their simple yet understated style.
If you loved this 80's themed post, be sure to check out this similar post on '80's & 90's Supermodels
Tag #SelectSpecsSelfie for a chance to be featured on our page!
Follow Us: