The Italian fashion house, Dolce & Gabbana, launched their latest collection for Autumn/Winter 2017 a while back during Milan Fashion Week.
The range seemed to be heavily inspired by animal type prints as well as vintage style clothing from the 1970's and 80's.
In addition to this, flora also proved to be a large inspiration for the brand, with rose like patterns appearing on the catwalk.
The colours within this collection were also varied, including black, royal blue and fuchsia.
We personally absolutely adore this particular Dolce & Gabbana collection.
Therefore, lets take a look at some of the standout pieces from the catwalk show!
Matching Florals
This is definitely considered to be one of the best looks from this sensational show in our books.
The bright orange print is really bold and eye-catching – it has a serious 70's feel about it which we are  absolutely loving!
The suit type outfit is not an unusual move from D&G, teaming the look with some statement accessories.
This outfit really gives off the right amount of both femininity and androgynous vibes which results in a very cool and edgy look from the brand.
Customization Chic
This is another classic look from the A/W D&G show this year.
In this shot, a branded white tee is shown with matching chino type trousers to create a unique ensemble.
We are personally really adoring the illustrative sections on the trousers which help to give off a cool vibe.
Throwing a patterned duster coat into the mix conveys more modern style.
The look has been completed with a simple clutch bag and multiple layers of gold jewellery.
This helps to solidify the slightly urban type look which the brand is most recognized for.
Mixing Prints
What a fantastically well thought out ensemble!
D&G have shown that they know how to mix prints the correct way with this look.
We are in awe with this amazing print combination here in this shot – it just works so well.
A touch of royalty has been added with the statement crown on this model's head.
The bomber style jacket brings this look up-to-date, incorporating current trends.
Animal Instincts
What a quirky, individual look within this collection!
This cat inspired print is literally incredible and just so darn cute.
Both of these looks go together perfectly with neither of them out-shadowing the other.
The loafers and faux fur trimmings add real high-class value to the pairing.
Also, can we take a moment to appreciate how adorable the children are in this shot?
Military Metallics
This is the last and final look from this D&G Autumn/Winter show from this season.
The pyjama style top and trousers as well as the metallic sections on the jacket give off vibes from current trends of the season.
Multiple layers of jewellery and a crown headpiece adds some class to the proceedings.
Another great accessory which would work well with any designer outfit is a cracking pair of sunglasses!
Check out these stunning Dolce & Gabbana DG2180's to complete your luxury look.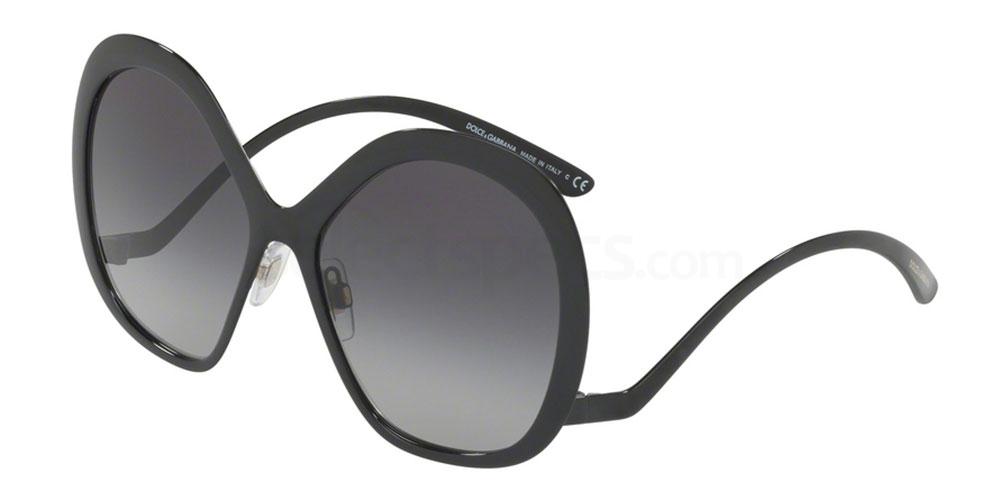 Tag #SelectSpecsSelfie for a chance to be featured on our page!
 Follow Us: