We've all seen the photos of celebs sashaying through the airport looking like they've just walked out of wellness retreat, rather than off a long-haul flight.
Looking on point during and after travelling is no mean feat; lesser mortals can attest to the skin-sapping properties of cramped cabins and the general feeling of grubbiness that comes from hours and hours of sitting down.
And yet, celebs seem largely immune to this, looking just as glowing at the end of their journeys as they did setting off.
But perhaps all is not quite as it seems.
Most celebs would never be seen in transit or at the arrivals lounge without their trusty shades, and perhaps herein lies the key (the first class/private jet lifestyle probably doesn't hurt either).
While we will never know for sure if under the sunglasses are a whole legion of beauty sins, we can bet that celebs get tired eyes, bags, and greasy lids just like the rest of us.
Although they certainly give the impression of a lofty kind of beauty that neither transport, delays, or swapping climates can hinder.
If sunglasses are all that's required (forgetting the haul of personal assistants, makeup artists, and hairdressers for the moment), then surely we can get in on the act.
Here are our top 3 celeb travel looks — try them to keep looking fresh even when you're seriously (jet)lagging.
Deepika Padukone
Deepika Padukone gets in on the coloured lens trend with seriously cool blue sunnies.
A chic addition to her airport style.
While black might be the obvious choice if you want to keep your eyes under wraps after a long journey, these blue lenses add a soft focus and flattering tint, while also being right up to the minute.
Style with distressed denim, a plain white tee, and a pair of studded boots for laid-back vibes like Deepika.
Revo SHOTSHELL – 351017
Try these fab shades from Revo if you fancy getting in on the blue action.
We love their sporty aesthetic and reckon they'd give a new dimension to your athleisure gear.
Paul Smith PM4078S DAVISON
Or try a different colour, like this yellow-tinted pair from Paul Smith.
The Aviator shape is super flattering and the temple-tip detailing adds a bit of flair.
Kendall Jenner
As a globe-trotting model, Kendall knows a thing or two about looking great on the go.
Get her style with some on-trend Aviator specs, chunky flatforms, and plenty of white denim.
Ray-Ban RX6489
These fab glasses from Ray-Ban nail retro cool.
The nose bridge and top bar combination adds some extra geek chic.
Karlie Kloss
We can't imagine a situation in which Karlie Kloss looks bad, so it's no surprise to us she's absolutely glowing sitting on top of her suitcases at the airport.
Keep things comfortable like Karlie in a plain sweater, cropped jeans, and box-fresh white sneakers.
Owlet OWIS146
Complete the look with these sleek sunnies.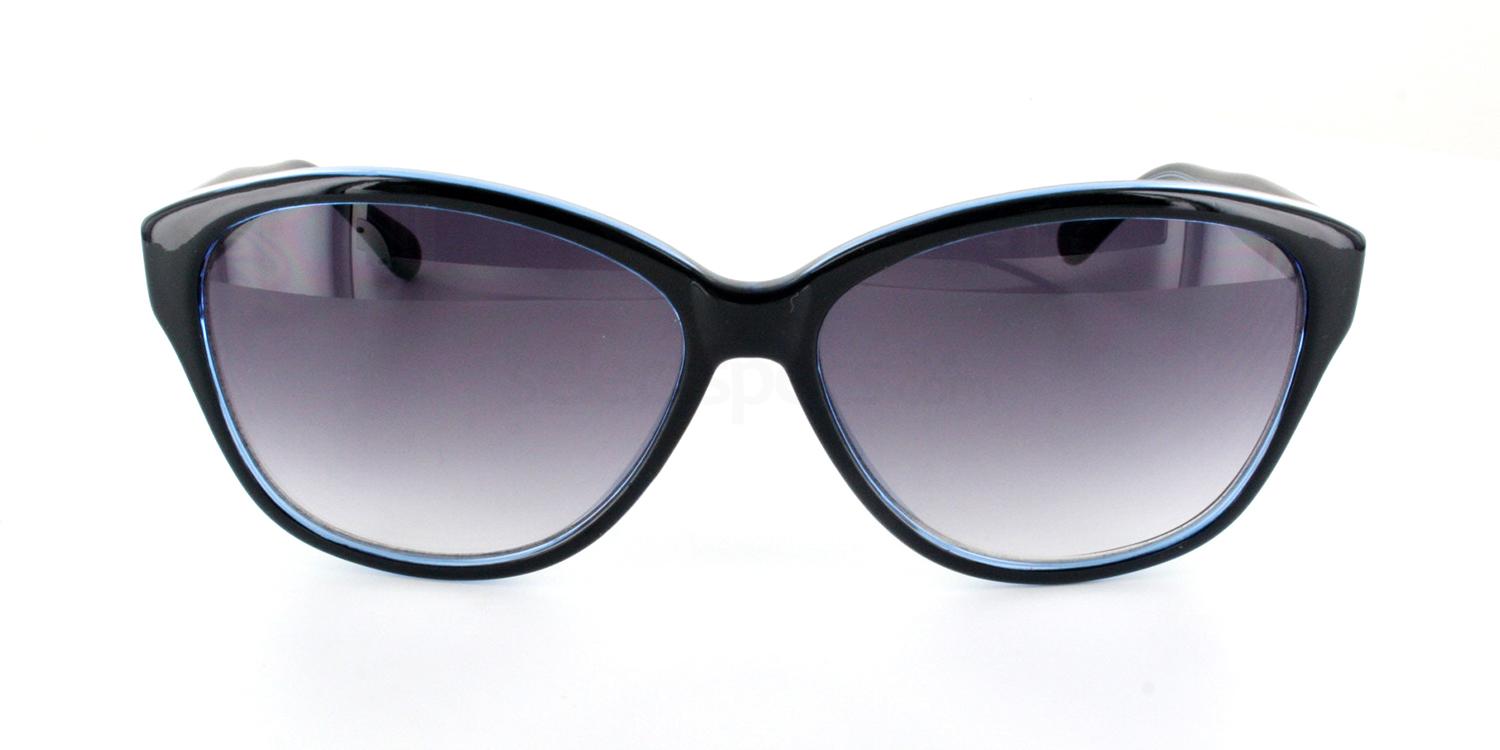 Tag #SelectSpecsSelfie for a chance to be featured on our page!
 Follow Us: