Charles Otto Puth Jr, better known as American singer/songwriter Charlie Puth, is a name to watch. You'll recognize his vocals from smooth sounding Marvin Gaye, the irrepressible hit featuring Meghan Trainor that topped charts in 2015 and cemented Charlie as a serious contender in the pop arena.
First gaining recognition from his music videos uploaded to his popular YouTube channel, Charlie gained further widespread attention for See You Again, his contribution to the Furious 7 soundtrack in tribute to the late Paul Walker.
Fast forward 2 years, and the singer is making waves once more with the release of Attention, the top 10 charting lead single from upcoming album Voice Notes. 
Join us as we look at the rising star's recent fashion highlights, and how you can steal his style!
We're loving Charlie's casual sportswear vibe in the above shot.
Pairing a red checkered shirt with basketball style navy shorts, Vans sports socks and grey trainers, the singer looks every bit the modern pop star in high energy performance.
The frayed edges on his short sleeved shirt are bang on trend, with the distressed movement showing no signs of slowing down.
Charlie continues the distressed look in the above shot, taken during a recent performance in Toronto.
Pairing a relaxed overblown gingham print shirt with ripped skinny jeans, the singer keeps things casual while paying attention to cuts and fit.
Keep things slouchy on top and more tailored on the bottom for the perfect balanced outfit.
It's all about the yellow in the above shot!
Wearing a sunny pastel yellow hoodie, Charlie keeps things coordinated with his oval reflective shades.
Channelling serious 90s vibes, Charlie works the summery throwback look with ease.
Grab the Ray-Ban RB3547N to add your own pop of yellow to your look:
It's official – we want to steal all of Charlie's shirts for ourselves!
The singer adorns a gorgeous short sleeve turquoise shirt, layered over a simple white tee, and teamed with black skinny jeans and white high-top Converse.
Pop on a pair of shades, and it's the perfect summery outfit.
Grab your own bang on trend oval shades with the Polaroid PLD 2052/S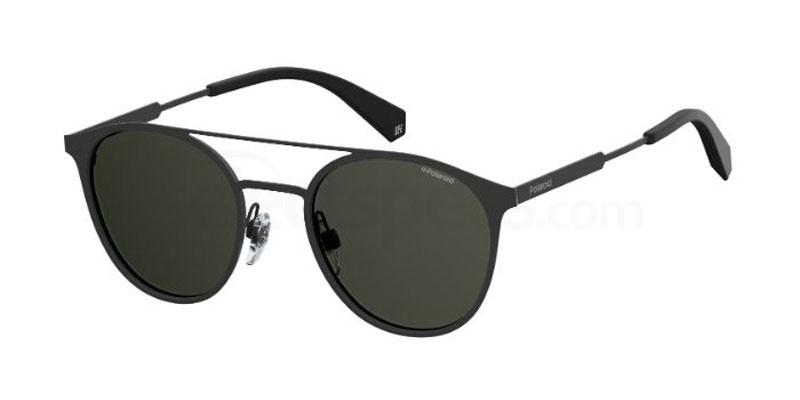 Charlie works high fashion in the video for Boys by Charli XCX.
Featuring a roll call of famous men, the video sees Charlie posing in front of a car mid wash.
We're loving the open printed shirt paired with olive green trousers and tan brogues.
It's a slightly dressier departure for Charlie who'll often opt for a pair of jeans and casual shirt instead, and simply highlights his versatility.
Charlie strips things back in the above shot, taken at a recent performance in Arizona.
Pairing a plain white shirt with slim fit jeans and white trainers, it's a simple, dependable look.
We're loving the injection of colour here with the yellow checkered shirt tied round the waist – a very 90s skater inspired look that never gets old!
Feeling inspired? Check out the the top 5 looks by Nick Jonas!
Tag #SelectSpecSelfie for a chance to be featured on our page!
Follow Us: