Dior; one of the most important names in the fashion industry to date; a fashion house that keeps bringing  imposing style imperatives with no end of confidence. Paris fashion week in the city of light and the capital of fashion, left all Dior's devotee's delighted and ready for the upcoming sunny seasons.
Models walked the runway in ravishing creations, completed with the breath-taking accessories, including luxurious Dior shades.
According to Dior, reduced but effective clothing design, hair tightly pulled back in a ponytail and a pair of stylishly designed sunglasses is something that will single you out from the crowd this summer.
Dior is consistent with what they announced in their sunglasses 2015 campaign video, symbolically named "Technologic", by incorporating subtle futuristic elements and managing to create a unique eyewear line, meant to those who are not afraid to be different.
With aristocratic elegance, it quietly dictates modern vision for modern individuals. An innovative metallic detail here and there, polarised lenses, bold color choices – Dior truly radiates a different kind of luxury that Rihanna, Olivia Palermo and Justin Bieber are already wearing this season.
A distinguishing sign of the new collection is definitely the DiorReflected model which you can find here at Selectspecs in variety of colours. Its characteristic shape is a definite must-have for those hot days to come.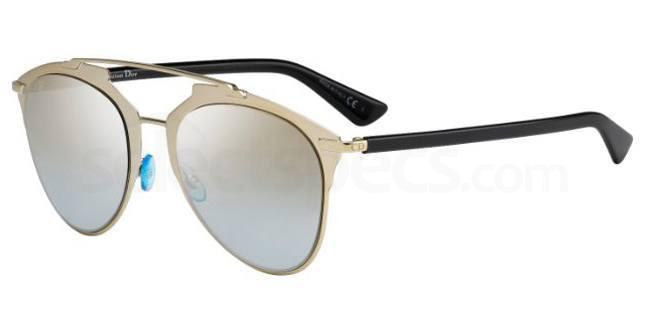 Don't get fooled by its modern or even avant-garde design though.  Despite their design, they're still ready-to-wear for anyone and on sale now at SelectSpecs.  Stay updated with further new Dior frames through our social media links below.
Follow us: