Do you come back from your hols with hair that could do with a little rejuvenation? While you're soaking up the sun, relaxing, and letting everyday worries seep from your mind, your hair might not be having such a great time.
Sand, saltwater, and sea breezes all play havoc with your tresses.
Bright sunlight can leave hair damaged, especially if you've coloured it recently or have highlights.
Saltwater, while creating a lovely tousled effect, dries hair out and can irritate your scalp too.
And, the beach can be surprisingly windy, whipping hair into a tangled frenzy that doesn't exactly scream beach babe.
If you're rather attached to your barnet and want to limit its distress while still looking fab, don't worry, because there's lots you can do.
Stay in the shade around midday when the sun is at it's hottest, or if you absolutely have to venture out, protect your hair by wearing a cool floppy hat.
The rest of the time, be sure to spitz hair with a heat protecting spray, and try not to use any heated styling products for the during of your hols — it's already getting a sizzling!
Bearing all this in mind, here are some minimal-fuss hairstyles to help keep you hair in tip top condition while you enjoy your holiday.
Top Knot
The humble top knot has made a big comeback in recent years — possibly coinciding with the emergence of athleisure.
And it couldn't be easier to fashion.
Just pull your hair into a bun on the top of your head and voilà!
Leave it messy for a laid-back look, or use a brush to get hair in the right place for a more polished style.
Wearing hair in a top knot can also help to protect it too.
Limiting your hair's exposure to the sun if you're catching some rays, and to the water if you go for a dip.
On days when you're doing a little city exploring, apply a leave-in conditioner (a spray or balm is best for avoiding greasy residue) to give your hair some R&R while you're on the go.
Vogue VO5166S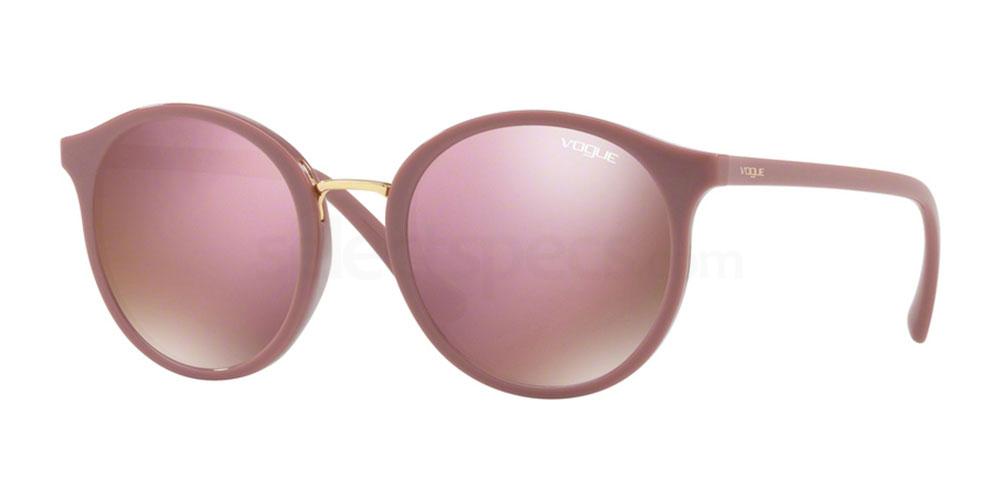 Natural
Leaving hair natural on your hols is a fab idea, especially if you normally do a lot of heat styling.
Getting a conditioning treatment before you go will help your hair regain its moisture and stay nourished while you're away.
Clipped Up
Clipping hair up, like popping it up in a top knot, is a great way to limit damage to your tresses while keeping it off your face.
We love this turtle hair clip — very holiday appropriate.
Tousled
For those with poker-straight hair who like to give their barnet a bit of oomph on holiday, lay down the curling wand and opt-for some heat-free waves.
Divide hair into sections about 1-inch thick.
Twist each section from the root, and secure in place with a pin.
Spritz with a light hairspray and leave overnight, or as long as you've got, for natural beachy hair.
Marc Jacobs MARC 169/S
Like this? Read about the top hairstyles for working out here
Tag #SelectSpecsSelfie for a chance to be featured on our page!
Follow Us: