I have a dilemma.  I want ALL of these five Prada frames.  Should I own all five pairs?
It's not often I stumble across a frame that I really like, let alone 5 frames in one go!  This is a bit excessive I know, but I think they are all inspiring and unique.
Founded by Mario Prada in 1913 these Prada frames all have a strong identity and will appeal to both young or older generations. The frames are also of supreme quality and I adore them all!
Prada PR 23OV
For instance, I love the look and feel of the PR 23OV  frame. It speaks sophistication and elegance.  The tapered Bordeaux colour is fab as well. It is definitely a frame that I could wear with ease and confidence on a daily basis.  The originality in style is the reason, amongst others, as to why I love and want them!  Each pair has it's own exciting features, but then there is…
Prada PR 15PV
The PR 15PV frame,  relaxed with the use of gradient colours and although not as strong in identity as the Bordeaux frame above, it still looks an amazingly stylish frame.  The colour, although subtle, reminds me of those long Summer evenings and that's a good thing!
Prada PR 03PV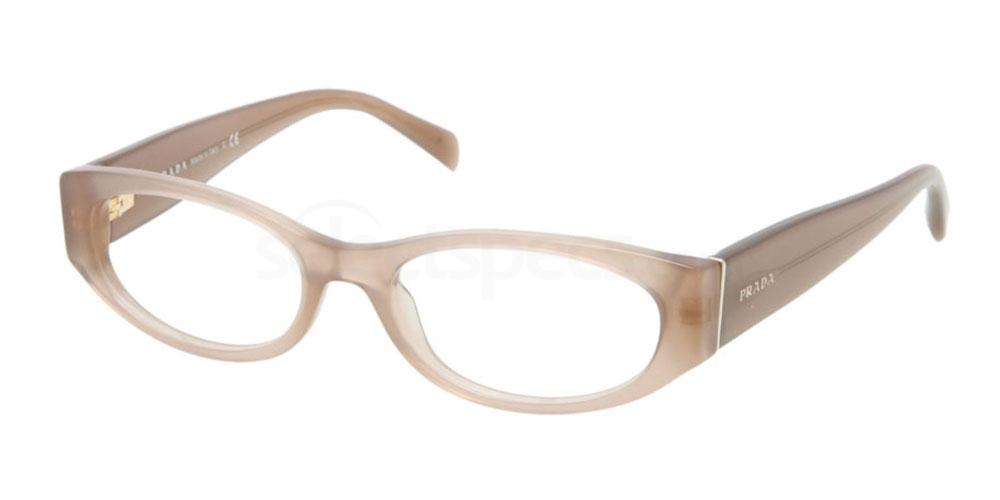 For a more classic look, the PR 03PV frame would look great. This frame is actually a lot better in real life than in the picture.  I don't think the picture does the colour justice or the texture of the frames overall quality.  Neither, in my opinion, would I describe the descriptive colour as 'Olive Green' but more of a soft fawn or caramel cream truffle colour.
Prada PR 03RV
Equally, I also love the wayfarer style and this acetate PR 01PV frame ticks all the right boxes. The matte black colour is a secret weapon in power dressing and it would certainly accentuate an outfit without being overbearing.   The frame itself,  definitely provides the modern look that is in, but equally it doesn't abandon tradition either.  I like the attention to detail on the arm and personally I think the Prada logo is so chic.
Prada PR 05RV
Then finally, as a variation to the Wayfarer style but also in keeping with the classic ethos of the Wayfarer frame, I like this fantastic Prada frame as well.  It is bold but sleek at the same time. The ridge detail on the frame however, sets it apart from those very similar in style. This Prada frame is model number PR 05PV (2AU101 Havana) & can be found here at SelectSpecs.
What's a girl to do?
Perhaps you can understand my dilemma and see why I would want to own them all? All of the frames are really stylish, modern, unique and individual pieces of craftsmanship. In addition, they would suit my varied wardrobe and lifestyle from relaxed traveler to smart but casual-elegance. It sounds shallow, but I would also have a great deal of fun with them and I do believe, as with high-heels, that they would make me stand straight, head held high and put a spring back into my step! 🙂