Whenever there's a social change, it usually starts with fashion. This is because fashion has a strong relationship with identity.
The buzzword these days is gender inclusivity. It's also known as gender neutral, gender fluid, no gender or bi-gender.
There's no better time to forego the traditional gender stereotypes of eyewear by rewriting the gender rules.
This concept is about 'does this look good' and feel right for my body or face shape and no longer 'I'm going to the men's or women's department to purchase this item'.
People like Tilda Swinton, Jaden Smith and Jean-Paul Gaultier have all toyed with outfits made for the opposite sex.
The trend has become acceptable both on catwalks and the high streets. The catwalk shows of modern times are filled with gender-neutral statements.
Men and women are seen in the same tailoring, sporting the same hairstyles and in possession of chiseled cheekbones.
Shoppers are now hunting for genderless fashion labels such as Tilly and William, One DNA and Rad Hourani.
It shows that clients who are fashion literate are overlooking gender when it comes to style.
In the world of eyewear, gender neutral trends mean that people (regardless of gender) are free to wear a replica eyewear similar to what their father, mother, grandmother and grandfather wore.
Innovations and sustainability are some of the key factors influencing eyewear companies to create sleek lines, and bold colours with eco friendly materials. Therefore, gender boundaries in eyewear fashion are becoming irrelevant.
Millennial Pink
No longer do girls wear pink and boys wear blue. But rather 'I'm putting this on because it fits my style.'
Sugary coloured eyewear should be the focal point, and therefore other accessories would need to play low key. The MAX&Co. 285/S cat-eye shaped adds boldness and confidence to your style.
Clear Lenses
Not everyone is a fan of going incognito behind their lenses as if there's something to hide.
Those looking for simple eyeglasses with simple frames will be happy wearing William Morris Classic JASPER. Adding a geeky vibe to your look is still trendy, all thanks to the clear eyewear trend.
Sea Blue
Apart from drawing attention to yourself, polarized eyewear is perfect for reducing the amount of light passing through the lenses.
You can pick up a similar pair for yourself and partner. How about Ray-Ban RB4275CH?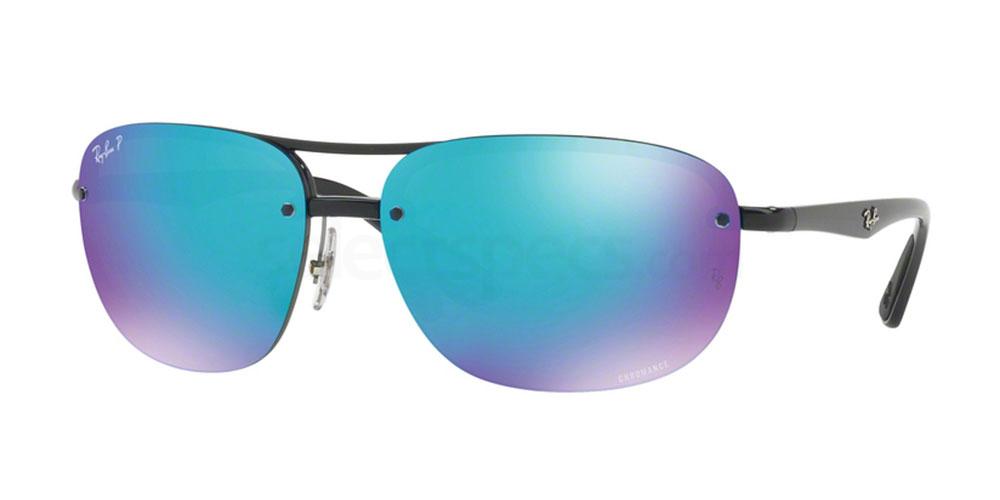 Black Lenses
They are the best when all you want is something that's versatile regardless of what you are planning to wear.
Black eyewear is always classic and never out of trend. If you agree, have a look at Oakley OO9013 FROGSKINS.
Patterned
Wearing this is like throwing a bit of spring and summer flair in your personal style.
Others like patterns in dresses and handbags, and your personal taste falls under wearing eyewear with a patterned design. Similar to wearing something comfortable like your favorite tees or jeans.
Read this post on the top 5 high tech glasses.
Tag #SelectSpecsSelfie for a chance to be featured on our page!
 Follow Us