Looking to update your sunglasses collection for AW17? Want to add some new colours to your wardrobe this season?
Right now it's all about pink.
That's right, pink is the hottest shade for guys, gals, and everyone else.
Millennial pink has been a big talking point for a while now, and we've already taken a look at the top glasses out there in this on-trend hue.
But what about sunglasses?
Just because it's coming up to autumn doesn't mean you won't need any sunnies.
So get in on the action with a lush watermelon-coloured, rose-gold, dusty blush, or pastel pink pair.
Here are our top picks.
Vogue VO5166S
This frosted matte pair from Vogue are super chic, and tap into the current trend for mirrored lenses.
The mauve pink colour is flattering, and will add a modern contrast to soft autumnal shades.
Large, round lenses draw the attention, while a delicate gold nose bridge lifts these sunnies.
Wear with a ribbed polo shirt and high-waisted jeans for a cool look.
Team with some chunky flatforms to finish off your outfit.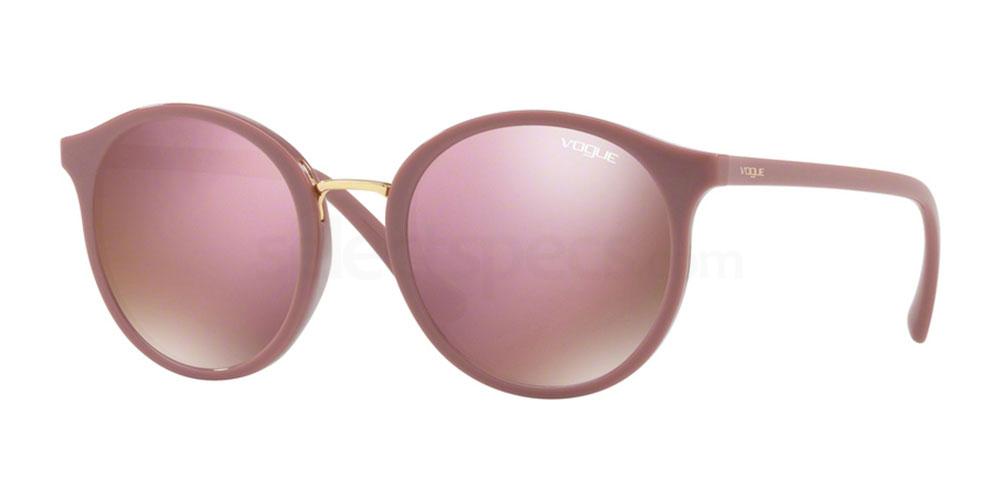 CH Carolina Herrera SHE648
Carolina Herrera gives us these sunny shades, which expertly balance the old and the new.
The vintage bug-eye shape frames are brought up to date with rose-tinted lenses and peach rims.
White detailing around the outer edge and onto the temples opens up the face, making eyes appear larger.
Gold temple tips complement the peach, and add luxury to these specs.
Wear with a plain white tee, black skinny jeans, and some lace-up biker boots to mix up your style.
Throw on a denim jacket if it's looking chilly and you'll be good to go.