Gearing up to go on holiday is one thing, but when you have to carry your bump along as well, it becomes a different type of wardrobe dilemma entirely.
You are already dealing with growing breasts, swollen ankles and how to stay hydrated in a humid condition.
What about staying fashionable while on holiday?
Below are some excellent suggestions to help get you off to a good start.
Scalloped Style Swimsuit
This style has all the essentials you need for a beach holiday.
You've got the oversized hat and aviator sunglasses to shield your eyes away from the sun.
The floral prints work so well with the salmon coloured swimsuit.
While the hat is for sun protection, it didn't do anything negative to affect the style.
White & Beige
Another way to style your bump is to go for the dress beach over.
The distance between the pool and restaurant might be a bit of walk, so you need to protect your skin from the sun.
The lightweight of the fabric makes it ideal for when you want a little cover over your skin while still soaking up the sun.
For a similar style of sunglasses, take a look at Dolce & Gabbana DG2155.
Multi Coloured Swimsuit
Rather than the longline cardigan type of beach cover, what you have here is a lightweight blanket cover made cute with the tassel detailing.
The cover complements the multi coloured swimsuit with the oversized sun hat.
The floppy hat becomes a must when trying to keep the sun at bay.
When you are not a fan of brightly-coloured hats, stick with the classic shades of beige or cream.
Go Stripe With A Hint Of Colour
While others may go colour crazy from head to toe, you can choose a monochrome shade for the top and a hint of colour for the bottom.
The look can be teamed with a hat in the same colour with bright reflective coloured lenses if you wish.
Laced Cardigan
What a stunning open front cardigan.
The main appeal here is the lace design.
It's sexy without going overboard.
This sort of style is ideal if you are going to and from the beach to an on site bar or eatery.
They are not only comfortable but equally seducing because the bikini is exposed.
For an almost identical eyewear, consider Just Cavalli JC792S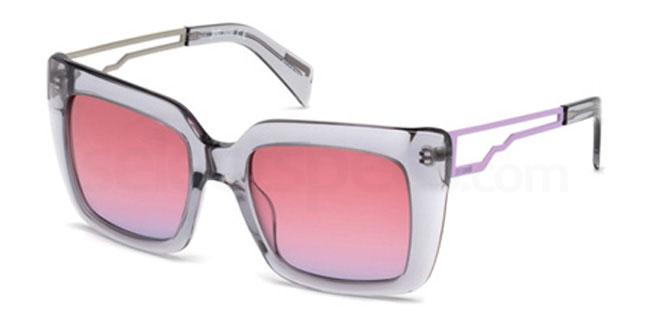 Bodice Swimsuit
Others might prefer the two piece swimsuit over one piece.
However, for you, a one piece is everything.
The look shows that you can have a swimsuit that hugs the baby bump and still, look stylish while providing support to the bust area.
Have you been hesitant, whether you can pull off one piece swimsuit with your growing bump?
Use this photo as a guide.
Black on Black
When you don't want bright swimwear, you go for the safest option which is black.
It's because black goes with everything you choose to wear.
The look is ideal for a simple walk down the beach or just to lie down on the sun lounger with your favourite book to read.
You also have the fancy headgear and the hand held bag with matching slippers which helps to enhance the overall look.
Looking for maternity inspiration? Have a look at the best maternity wear for 2017
Tag #SelectSpecSelfie for a chance to be featured on our page!
Follow Us: