There are many fashion award ceremonies nowadays which gain media attention for what celebrity attendees wear every year. And the MTV Movie & TV Awards is no exception. Famous faces including the likes of Iggy Azalea, Pia Mia, Beyonce and Avril Lavigne have been spotted at the event in previous years.
Loads of A-list names will be attending the glitzy event this year. So lets check them out. Here are the top style numbers from the MTV Awards for 2017.
Shay Mitchell
This is the first look that I am absolutely loving from the awards show, which comes from Pretty Little Liars star Shay Mitchell.
I must say that I think that the colour tones within this stunning dress suit her skin tone perfectly. This could be considered quite a revealing little number.
In this photo, Shay is sporting a halter necked maxi dress with long sleeves and cut out panels; a beautiful black and gold zebra print.
She has teamed the daring outfit with a pair of statement gold hoops. Definitely a style award winner.
Jourdan Dunn
The next look comes from stunning British supermodel, Jourdan Dunn. She is really working this outfit – isn't it just gorgeous?
In this photo, she is wearing a two-toned, one shouldered satin jumpsuit. It features a large plain red ruffle on the top of the outfit and oriental type printed flowers on the trousers.
This look is extremely reminiscent of fashion from the 1910's when orientalism was the current trend at the time. She has accessorized with oversized silver hooped earrings, black heeled shoes and a bold red lip.
Katherine Langford
The next look comes from 13 Reasons Why lead star, Katherine Langford, who plays troubled teen Hannah Baker.
She is looking flawless in this gorgeously feminine ensemble. I really love the delicateness of this outfit. In this photo, she is wearing a mid length red dress.
It has slight details such as small amounts of ruffling on the hips, as well as a bow on the waistline. The most interesting part of this outfit is the corset style feature on top of the dress.
It adds just about the right amount of edginess without being too OTT. This stunner of a dress also has transparent long mesh sleeves.
To accessorize, Langford added a matching pair of red heels, clutch bag and small sparkling studded earrings.
In terms of make-up, she is sporting a heavy smokey eye and nude lip which looks incredible. One of the best looks from this year's event.
Amandla Stenberg
The last and final look comes from Hunger Games actress Amandla Stenberg. This has to be the most unusual outfit featured.
In this picture, Stenberg is wearing a black and white striped military inspired dress which is buttoned all the way down. It also has multiple pockets and bell sleeves as the main features and bold white piping.
A very unique style and with 1940s inspiration. She has teamed the outfit with a pair of bold red mules and blue lipstick – colour blocking at its best.
As another accessory option, you could also team any of the outfits featured with a pair of clashing Dolce & Gabbana DG4289's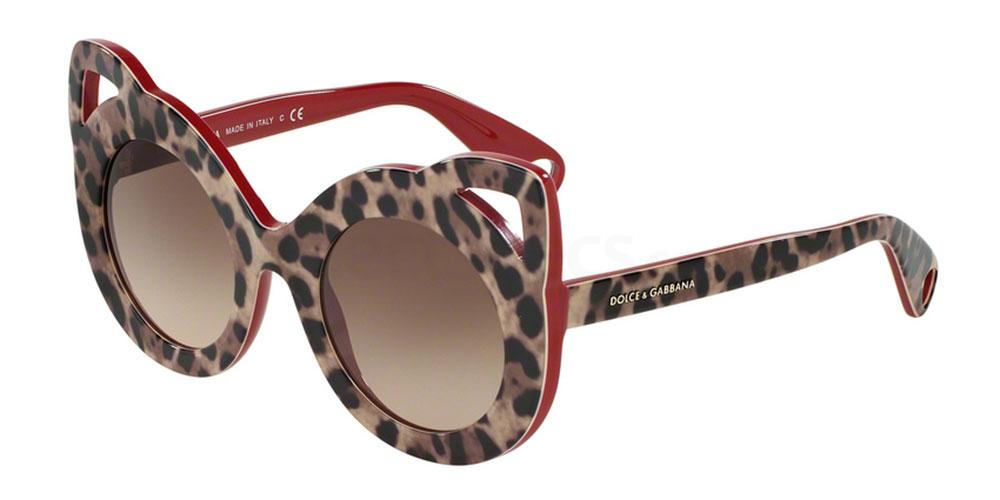 Get more style inspiration from celeb award ceremonies with the best looks from the
2017 Met Gala awards
Tag #SelectSpecsSelfie for a chance to be featured on our page!
Follow us: