She's the British singer/songwriter whose debut onto the UK Singles Chart, with a feature on Rudimental's Waiting All Night, saw her secure her first #1.
Ella Eyre has since gone on to release a studio album, written smashes for other recording artists and, most recently, featured alongside Sigala for the absolute banger Came Here For Love, which has already racked up an impressive 11 million plays on Spotify.
With a comeback concert at London's iconic venue KOKO earlier this year too, exclusively debuting new music during her set, it seems there's no stopping Ella!
Join us as we look at the star's affinity with all things 90s, she was born in 1994, after all, and how you can steal her throwback style.
Did someone say ruby red sequin sweatpants?
Rocking our new favourite wardrobe staple we didn't know we needed, Ella looks fierce in the above shot, fresh from her set at Carlisle opening for Little Mix.
The singer pairs the statement sweatpants with a casual pair of Nike trainers and black Nike vest, worn with a long-sleeve sheer top over it.
We love the badge detailing here, bang on trend with its edgy embroidery.
A simple pair of hoops completes the look, while her soft purple shades compliment her nude / pastel blue Nikes.
Grab the Tom Ford FT0321 DARIA to steal her style: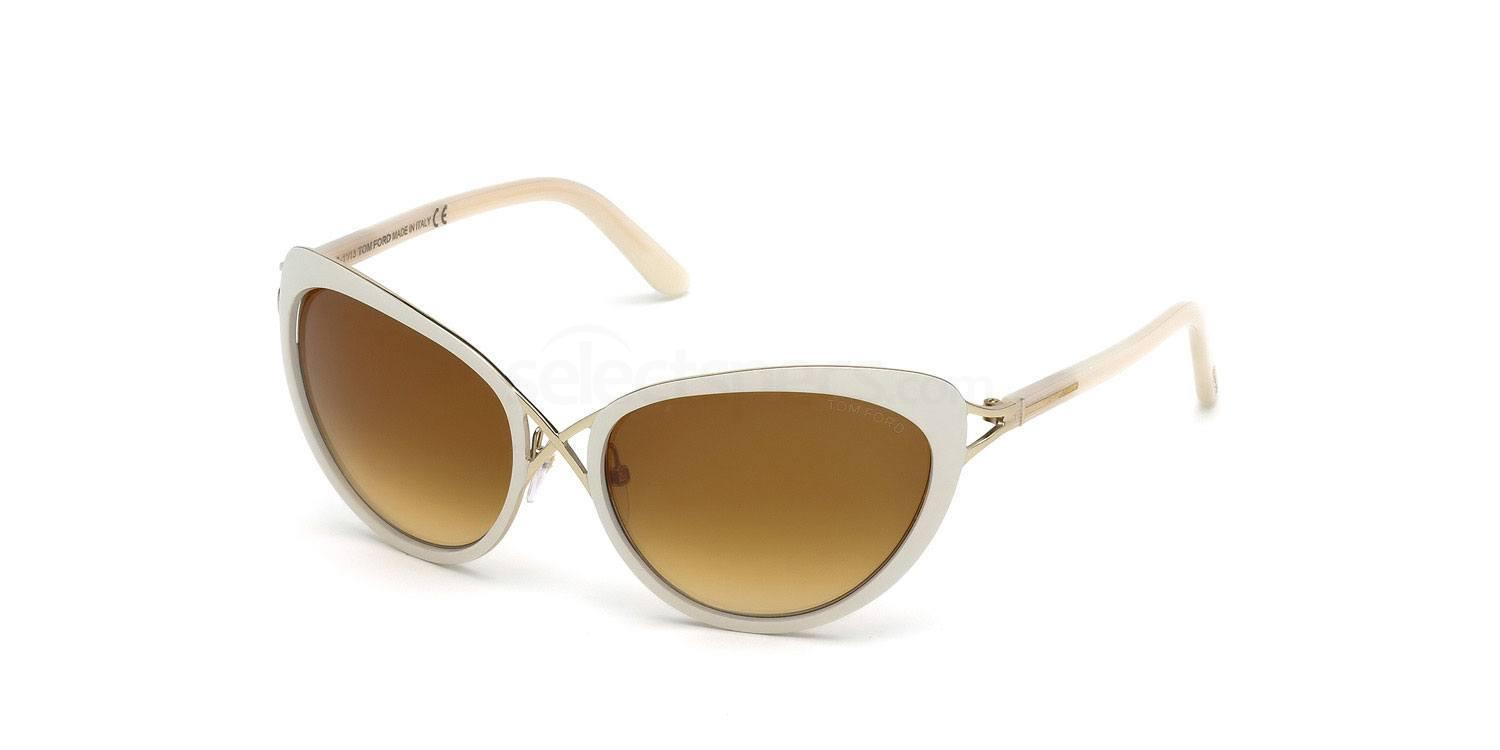 Is it a jacket? Is it a dress? Is it both?
All we know is that we're in love with this beautiful bold look from Ella.
Breaking the cardinal sin and pairing pink with green, this gutsy look sums up the singer's unique style.
We love the open collar neckline and drawstring detailing on the waist here – design classics given an update to ensure the look is bang on trend.
Clearly a fan of a sequin sweatpants (why haven't we thought of this before?), Ella rocks another pair in the above shot, this time in shimmering silver.
Keeping things simple with a pair of black pumps and neutral layered vests, it's the statement necklace that really draws the whole look together, extending the sparkling aesthetic of the accompanying sequins.
We love Ella's classic cat eye shades here too – a perfect touch of classic styling.
Grab the Vogue VO5211S to steal her style:
Channelling serious 90s vibes, Ella rocks a bang-on-trend pink dungaree dress, paired with a cropped white tee and casual pastel blue trainers.
We love her perfectly picked accessories here, too – from the long-chained bag to her oval shades to the most 90s scrunchie we've ever seen, Ella works the throwback look on every level.
Grab the Ray-Ban RB3547N to steal her style and rock your own vibe from years gone by:
Ella proves you can't go wrong with camo on camo in the above shot, taken at this year's Capital Summertime Ball.
Putting her own spin on the tried and tested print, the blue colour way updates the look, while her separates cut the perfect shape for the singer.
Her dyed purple faux fur jacket is the perfect cover up for the outfit, drawing out the colours from the camo and introducing a new fabric and substrate.
We love the white trainers here too – a great way to mix up notions of dressy / casual.
Feeling inspired? Check out our style profile on Mariska Hargitay
Tag #SelectSpecSelfie for a chance to be featured on our page!
Follow Us: