The furthest west county in England, Cornwall is a place of sunny beaches, rugged cliffs and picturesque seaside towns. A favorite with families, couples and solo travelers alike, it is a truly beautiful and interesting place to visit – perfect for when you need to get away from it all.
Cornwall may seem far away, but it is easily accessible from the M5 and A30. It even has its own airport in Newquay, which serves numerous locations in the UK and internationally too.
Take a look at our top recommendations below for the best places to visit and things to do in this gorgeous county.
The Minack Theatre, Porthcurno
This stunning cliff-side theatre is a must-visit if you are a fan of the arts or music.
The Minack Theatre is located in the beautiful village of Porthcurno and was first opened in 1932. It was the idea of Rowena Cade who owned the house which is situated to this day on top of the cliff.
Rowena decided that the cliff face and the dramatic ocean beyond would be a perfect location for a theatre, so set about creating one with her gardener.
Today the theatre seats 750, and is open for day-time visitors and also puts on evening performances. Some of the fantastic shows which have been held here include Grease, Pride and Prejudice and The Tempest.
It is truly an amazing experience sitting on the grassy seats, wrapped up in a blanket with a glass of wine, watching one of the brilliant performances in the open air.
Try out surfing or bodyboarding
You can't go to Cornwall and not venture into the sea at some point.
Although it seems daunting, surfing is incredible fun and actually remarkably easy to do, once you have received some expert training from one of the many surf schools in the county. Have a look here for some of the best surfing schools in Cornwall.
Alternatively, try out body boarding. This is a much simpler version of surfing where you don't need to stand up on a board but simply lie on it.
It is very easy to achieve without any special training, and is very satisfying when you catch a strong wave which propels you forward.
If you try out any water sports, you're going to need some sports sunglasses to protect your eyes from Cornwall's powerful UV rays.
The Bolle Crest sunglasses feature a wraparound design and Thermogrip material to prevent them from sliding off your face. The Nylon material is super light and flexible, but will also protect your eyes from any bad knocks.
Padstow
Padstow is a pretty little fishing village located to the east of the county. The town is a must-visit if you are a foodie, as it is home to numerous fantastic restaurants, cafes, and delicatessens.
It is the home of Rick Stein and his award-winning Seafood Restaurant, plus his incredible fish and chips takeaway.
The town is the perfect location to simply wander around and browse its many boutique shops. There is a fantastic bookshop called the 'Padstow Bookseller', and many lovely homeware and clothing shops.
If you're feeling more active, Padstow is home to the start of the Camel Trail, which is an 18-mile mostly flat cycle route which follows the site of an old rail line.
Hire a bike from the cycle hire shop in the village, and take a picnic to enjoy en-route.
Bude Sea Pool
Bude is a pretty town located on the North Cornwall coastline. One of the big attractions to the area is the Bude Sea Pool, which is an impressive tidal swimming pool.
It is open 365 days a year, 24 hours a day, and is the perfect location to cool off in the hot summer months. On that note, the water can get pretty chilly as it is straight from the Atlantic Ocean, so brace yourself.
The tide comes in twice a day which refreshes the water. It is best to swim at low tide as it is slightly shallower and safer – be sure to check tide times before you go.
If you don't fancy going for a dip, then there are plenty of sun loungers dotted around the pool, plus a couple of very good cafes only a two minute walk away.
If you plan on sunbathing you will need some gorgeous sunglasses, so why not take theDakota 8094 sunnies with you? With their oversized black frames and jewel detailing on the temples, you will be the most stylish at the pool.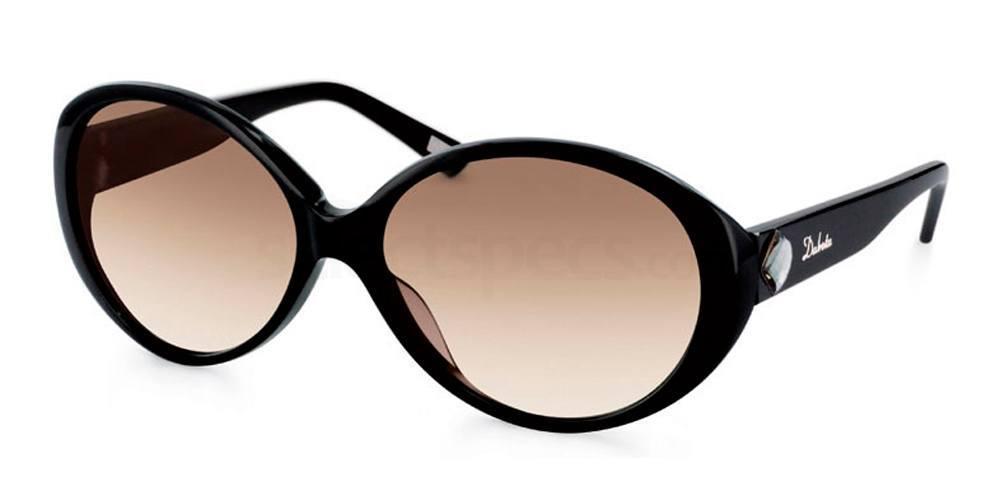 There are so many more reasons to visit this beautiful county – I can't list them all here. Take a look at the Visit Cornwall website for lots more information.
Getting ready for summer? Take a look at our top summer accessories
Follow Us:
Tag #SelectSpecsSelfie for a chance to be featured on our page!