Creator of Le Tigre, Magnum and of course Blue Steel; model extraordinaire Derek Zoolander is BACK!
Oh yes, lovers of the cult 2001 movie would have been giggling behind their high-fashion mani's at the sight of the official trailer last week (including us!) and it appears no fashion gaffs have been spared.  Take a look for yourselves:
Being in the fashion industry ourselves we found it hard not to recognise the choice of the ultra chic eyewear Ben Stiller, Owen Wilson and Penelope Cruz have selected to wear.
So despite the fact the film is made purely to poke fun at fashion, just in case you happen to like any of the shades seen momentarily on our pouting experts, here's a low down on what we think they might be:
In the quick snippet where Derek Zoolander appears to be driving a red convertible and trying to take a selfie of himself it still wasn't quick enough for us not to notice the Ray-Ban Original Wayfarer.
The Original Wayfarer is much like Coco Chanel's No. 5 perfume; it's been around for decades, has never really gone out of fashion and although it may be an obvious fashion choice to some it still gives a nod to a style that has stood the test of time.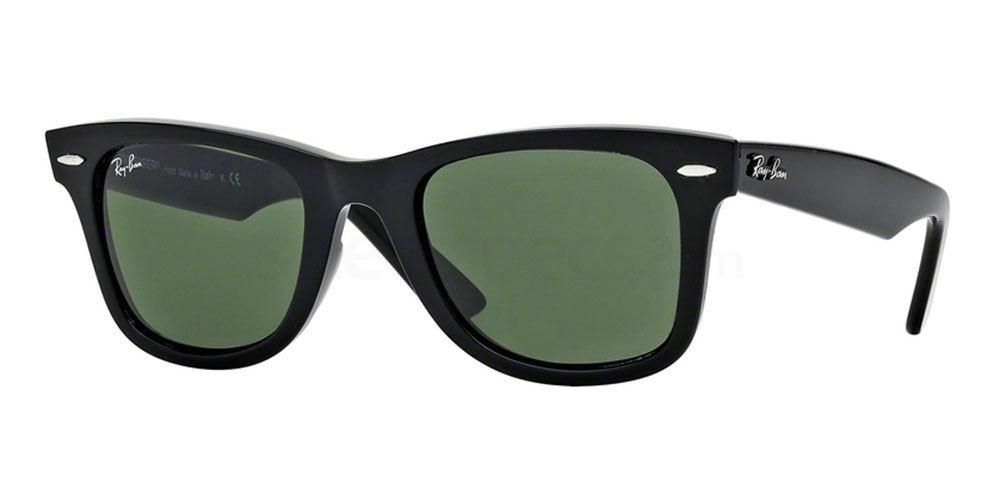 The original wayfarer design is different to the new wayfarer because it still keeps the oversized dimensions, seen on uncountable celebs such as Bob Dylan, Roy Orbison, Taylor Swift, Beyoncé and Niall Horan to name a few!
Next up is the weird clip where both Zoolander and Hansel seem to be robot dancing down the runway.
The right-angled lines of Derek's sunglasses seem to be a growing trend in sunglasses in general lately, namely thanks to the Kardashians who've been spotted wearing similar styles.  Of course Derek Zoolander is not the one to miss out on small details such as this and we think he could be wearing the Diesel DL0080 sunglasses, or near enough.
Hansel's choice were a little trickier to identify and we still don't think we've cracked it, but they do have a striking resemblance to Revo's Groundspeed sunglasses with blue water lenses.
To end our post on the magnificent eyewear Zoolander 2 seems to behold is the quick shot of the on-fleek trio strutting their stuff in another exotic location.
Hansel and Penelope's character are wearing a classic aviator, that's so Ray-Ban-esque; Hansel appears to be wearing the Ray-Ban RB3025 Aviator with grey gradient lenses, whereas Penelope went for the American cop style with brown lenses.
The man himself has undeniably gone for a Carrera model, the brand well known for its 'champion' frame, of which there are many different variations!  We couldn't help but notice the blue frame around the lenses though and would place our bets that it could be the Carrera New Champion model in blue:
We're hoping to see even more crazy and wild eyewear choices in the upcoming movie, which unfortunately isn't out until February.
If you spot any more trailers, teasers or pictures until then don't hesitate to let us know in the comments section below!
Follow us: