Moschino's crazy cool style is a hot topic of the moment, and creative director Jeremy Scott is the fashion genius behind it all.
Scott uses the brand to play with fashion and pop culture. Thanks to him, the Italian fashion house has regained old prestige.
He has been named by "New Yorker" magazine as the "Barbie Boy" for his strong pop art  influence and new target of clients: the millennials.
According to Jeremy Scott, stylists should be independent towards fashion trends and try to communicate through their art and above all, propose entertaining attire.
Indeed, the designer follows these rules in the best way possible: all of his collections are full of colour and quirky detailing. In fact, his first collection at the Italian Maison was inspired by "fast-food" and cartoons characters like "Sponge Bob" and "Micky Mouse."
What makes his creations so cool is the mixture of high fashion elements with street style, which can be worn for every day use.
Most of all his accessories (like phone cases, bags and sunglasses) are the most loved by celebrities. Below, we've compiled the most fashionable sunglasses for spring inspired by the talented designer.
White Square Sunglasses
 White squared sunglasses are the coolest accessory you can get your hands on this season.
Perfect for your everyday look. This piece gives off a vibe of "new grunge" and modern style.
These 
Celine CL 41450/S
white and yellow sunglasses are a must have for your wardrobe.
Watch Me!
These modern wrap around sunglasses are super stylish and designed to make a lasting impression on everyone watching.
If you also like the rock n' roll effect they give your look, don't hesitate to try the black Ray-Ban RB4068 (1/2) sunglasses.

 Red passion heart..sunglasses!
We couldn't miss to propose the heart shaped sunglasses, which Moschino has fallen in love with! Funny and chic these sunglasses will be your fashion love affair this year.
Above all if you are a little bit "Lolita" and love to play with fashion these Moschino MO585
sunglasses are perfect for you!
Paper dolls rules!
We are all grown up but cartoons has still a strong influence on our fashion choices…and Moschino is ready to give us a glamorous version of our favorite ones. Colorful and eccentric these Superdry SDS-SAKURU-RX sunglasses are a real glamour statement!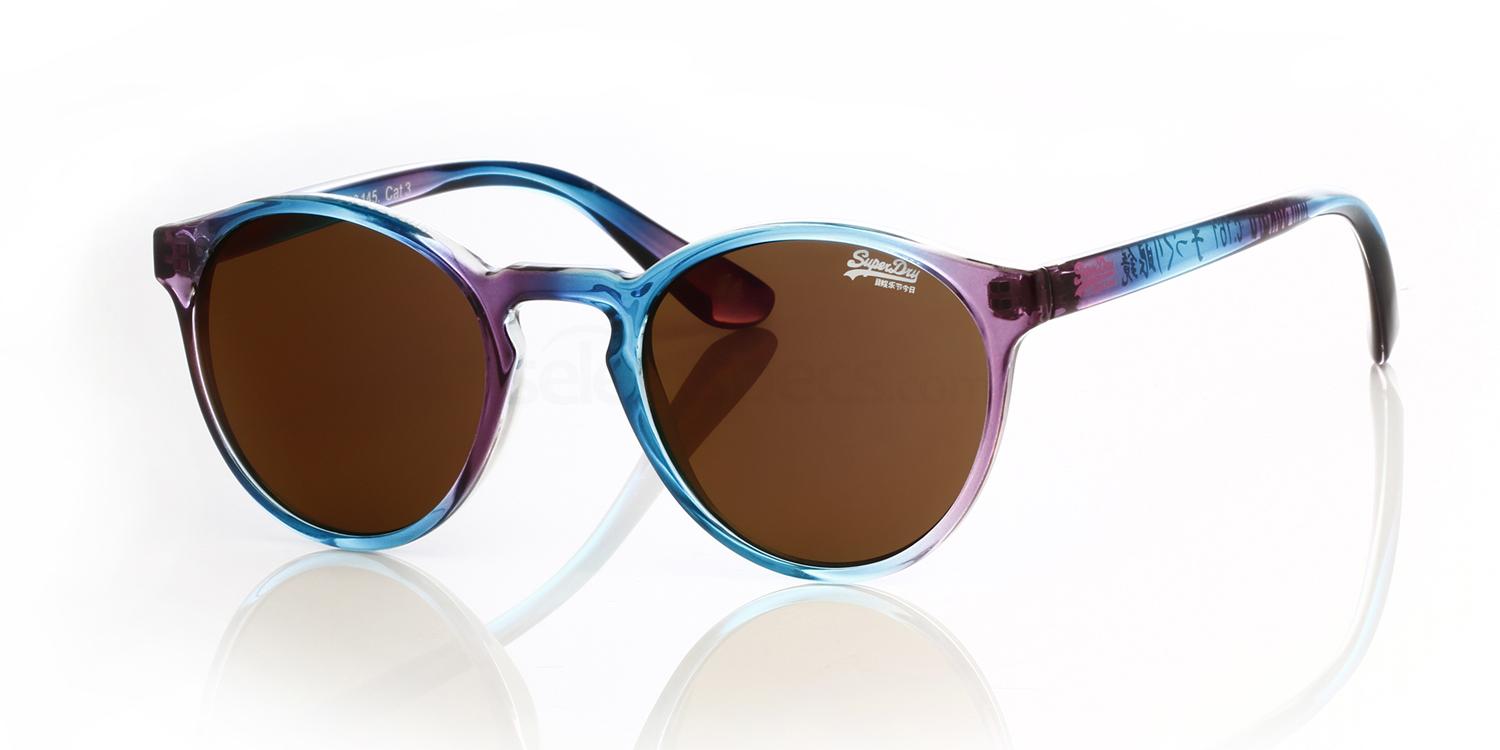 Sita Bellan's fashion medicine: Blue sunglasses!
The extravagant Sita Bellan has chosen a colorful grunge outfit for this pic. The blue oval Moschino sunglasses are the best medicine for all your fashion problems and doubts!
Try these super cool Marc Jacobs MARC 54/S blue oval sunglasses if you want to make the difference this season.
Let us know in the comment section below which Moschino sunglasses do you like the most and if you like this Moschino new vibe!
For more designers inspiration take a look at the Marc Jacobs '80 glam sunglasses.
Tag #SelectSpecsSelfie for a chance to be featured on our page!
Follow us:
Share your picks with us at #SelectSpecsSelfie