There are lots of tips out there on how to do your makeup if you wear glasses. And if you conduct a little research online, you'll find plenty of clever makeup tips directed at glasses wearers from bloggers, vloggers, makeup artists and cosmetic experts. But how do you know what glasses to choose to help compliment your makeup in the first place?
We've taken it back to the very beginning; what glasses should you choose if you love to wear makeup everyday? Here's a look at the top 5 prescription glasses for people who love to wear makeup for daytime or evening.
1. Bobbi Brown THE TARA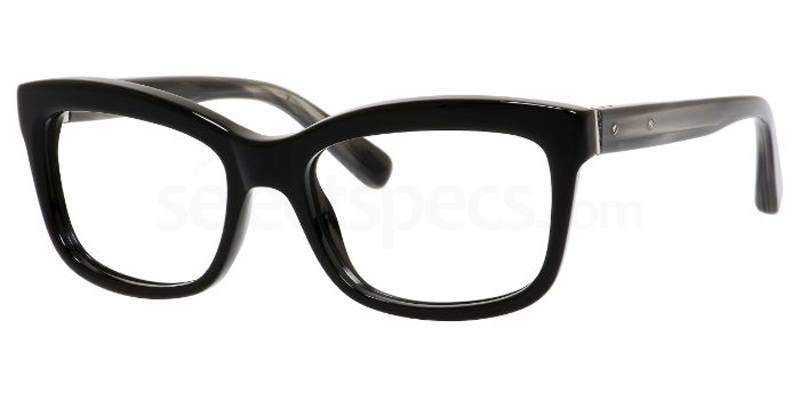 These amazing Bobbi Brown glasses are great for makeup wearers and you can trust the design of a well known makeup artist who actually wears glasses herself; Bobbi Brown created her eyewear range because she wanted to help girls who were unsure of what prescription glasses to choose. About her collection, she said; "Being a makeup artist, I've always been aware of how glasses can transform the face and want to take the mystery out of how to choose the right glasses."
Well these specs certainly do the trick. They're bold, they're totally geek chic and they feature an oversized lens to allow enough room to experiment with a whole spectrum of makeup styles. THE TARA by Bobbi Brown is a great choice for both daytime and evening makeup looks.
2. Bobbi Brown THE ANGIE
Another great style from makeup artist and designer Bobbi Brown is THE ANGIE. This effortlessly feminine frame is all about understated elegance. It comes in brown or nude with both colours bringing subtle, muted tones to your colour palette.
If you go for soft eyeshadows and natural looking colours, this beautiful pair of prescription glasses is the perfect partner in crime for your day-to-day cosmetics. Not only that but the cat-eye shape of the lenses will help to really highlight your cheekbone area; so make sure you add a subtle blush or some contouring powder for added evening 'oomph' with Bobbi Brown's THE ANGIE glasses.
3. Miu Miu MU 51LV
Sometimes, you just want it to be all about your eyes and you don't need a pair of full rim specs stealing the show. Bold glasses are great for framing your face, highlighting your cheekbones or bringing out your lip colour (if you choose the right pair, that is), but sometimes glasses just seem to get in the way.
A thick pair of prescription spectacles can sometimes crowd your face, especially if you're in the mood to go heavy on the smokey eye. So if you're planning on heavy evening eye makeup for a special occasion, try the Miu Miu MU 51LV rimless glasses. Available in a pale gold or a sparkling silver, these glasses create a barely there look.
4. Fendi FF 0134
These Fendi cat-eye glasses feature a bold frame front and soft contrast arms. The focus is most definitely the eye area, making it the perfect specs to combine with retro inspired makeup looks such as the 1960s cat flick eyeliner or some Twiggy inspired eyelashes. If you love retro / vintage cosmetics, cat-eye glasses are always a fantastic choice and can be ideal for 1940s, 50s or 60s makeup styles.
With these Fendis, go for a soft orange lip and let your eyeliner do the talking. Don't go too heavy on the bronzer and let your natural glow lead the way with the Fendi FF 0134 prescription glasses.
5. Pierre Cardin P.C. 8420
If your makeup style features simple eyes and heavy lipstick regularly (we love this look too), it's a great idea to team your spectacle frames with your favourite lippy. Here at Select Specs, we have a huge range of women's prescription glasses and so many different colours to choose from, including reds, pinks, purples, nudes, browns and many more hues that could be teamed with your lipstick shades.
The Pierre Cardin P.C. 84020 glasses come in various colours but this one (above) is ideal for styling with your fave red lippy. Perfect for both day and night.
Follow us: