Ray-Ban RX5285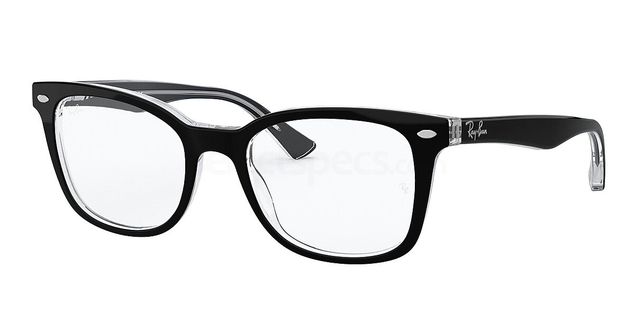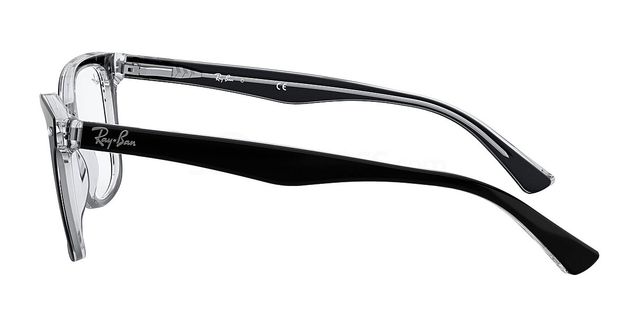 FREE UK & WORLDWIDE SHIPPING
Orders over $80.03
Easy returns & exchanges
100% satisfaction guaranteed (FREE returns UK only)
Includes Single Vision Basic Lenses**
Colour:
2034 - TOP BLACK ON TRANSPARENT / black
Frame Size:  53 / 19 / 42 / 145
In Stock - Limited Availability

FREE UK & Worldwide Delivery on orders over £49.00

Dispatched from Westgate on Sea, UK
Single vision items completed in approx 7-10 working days. Allow longer for multifocals, tints & non-stocked frames -  Details
Product Description
Product Description
Discover wearable geek chic style with the Ray-Ban RX5285 prescription glasses; the simple yet stylish frames which are both fashion-forward and easy to wear. This is our most accessible and laid back design within our range of cool prescription glasses evocative of the on trend geeky look, and features a truly up-to-the-minute style element with its black on transparent colourway. These unisex frames, which are a top selling choice for both men and women, are fully accomplished in design excellence and wearability, and the high quality acetate plastic will prove to be durable for many years.
Product Details
Reviews
FAQ & Delivery