Bobbi Brown, goddess of makeup and designer glasses. We bow down. You are the queen of all things beautiful and anything makeup / specs related, and here at Select Specs we applaud your amazing efforts. Since the launch of your Bobbi Brown eyewear range, spectacle senoritas (like us) have been worshipping the ground you walk on. Because without you and your expertly designed eyewear collection, no-one else would have looked out for us makeup-loving, spectacle-wearing, glam-inspiring, fashion-chasing lot. For this, we thank you. And we're about to thank you for even more…
Spectacle wearing ladies, if you want the best makeup tips for your prescription glasses, grab a pen and paper and get ready to take notes. These are the words as taken from Bobbi Brown herself. Read on for the most awesome makeup tips for glasses wearers, as told by expert and makeup goddess Bobbi Brown!
TIP #1 – Eyeliner is Essential
Bobbi Brown told Woman & Home Magazine that "eyeliner is essential". And we believe her because not only is she a world renowned makeup artist who has her makeup range selling in more than 1,000 shop floors in 60 countries, but she's a glasses wearer herself. And her Bobbi Brown eyewear range is dedicated to bringing together these two elements. Bobbi believes that it's important for eyeliner thickness to be adjusted to suit your glasses too; so thick glasses should be teamed with thicker eyeliner and thin frame glasses can work well with softer eyeliner looks. For instance, if you love dramatic eyeliner, THE TARA glasses by Bobbi Brown are the perfect match for you.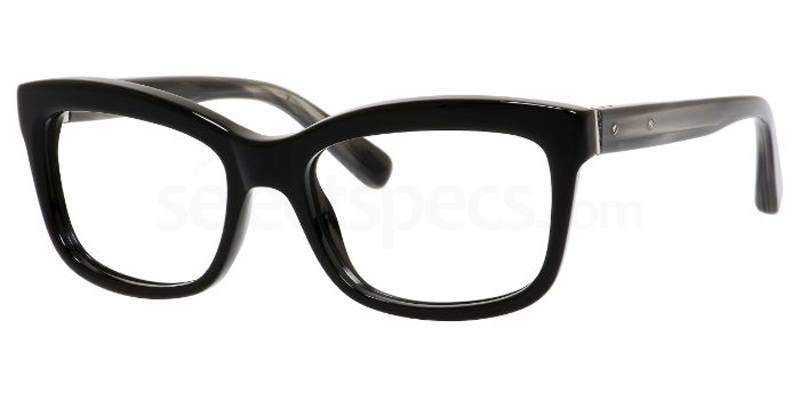 TIP #2 – Conceal Your Eye Area
Glasses are great because they can make your eyes get noticed. But it's not so great when you suffer from dark circles or tired looking bags under your eye area. On Bobbi Brown's makeup site, she tells her makeup fans and shoppers to "layer her Creamy Concealer (one shade lighter than your skin tone) directly over the Bobbi Brown Corrector" to tackle eye darkness and discolouration. She also suggests applying as close to the lash line as possible and around the innermost corner of the eye to keep it looking naturally flawless. For blending, Bobbi Brown recommends her Bobbi Brown Concealer Brush or your fingers.
TIP #3 – Always Define Your Browns
Bobbi spoke of her collection and said, "Being a makeup artist, I've always been aware of how glasses can transform the face and want to take the mystery out of how to choose the right glasses." But she's always been very aware that, like glasses, eyebrows can help to frame the face too. And wearing stand-out glasses, like Bobbi Brown's THE BIANCA, can draw attention to your brow area. So always keep them well-groomed and fill in any holes / patches with the Bobbi Brown Brow Kit.
TIP #4 – Layer Your Eyeshadow
Remember that your eyes are everything when it comes to wearing glasses. The Bobbi Brown prescription glasses collection is designed for turning the attention to your peepers so make sure they're as pretty as can be. According to makeup expert Bobbi, you should "sweep a neutral eye shadow that doesn't conflict with your frames over the entire lid, then apply a complementary shade to the eye crease and blend." She goes onto saying that you should also highlight the brow bone with a light, matte eye shadow from her makeup collection and if you want to create a pretty shimmer to your eyes, you should add her Sparkle Eye Shadow.
TIP #5 – Apply Two Coats of Mascara
If Bobbi tells us that one coat ain't enough, then it ain't enough. Her philosophy of "less is more" applies to just about everything else in makeup. But never mascara. Because a double coat of mascara can really help to open up your eyes and make you look more awake and youthful. She tells Woman & Home Magazine that it's important to "finish your makeup with two coats of mascara for that refreshed look" and she also shares the following tip on her own cosmetics website: "Curl lashes, then apply 2 to 3 coats of mascara, brushing from base to tips of lashes. Roll the wand as you go to separate lashes and avoid clumps."
If you love drawing attention to your eyes with layers of mascara, try teaming with some stand-out specs like Bobbi Brown's THE LILY which won't fail to get you noticed.
Follow us: