Alexander McQueen is undeniably one of the world's most intriguing and fascinating designer brands of the 21st century.
It all began when a young 16-year old McQueen's interest in the fashion industry became apparent when he started an apprenticeship at Anderson & Sheppard who are tailors from Savile Row in London.
After a time away working abroad for designers such as Romeo Gigli, he applied for the position of a pattern cutter at the prestigious Central Saint Martins but was convinced to apply as a student on the Masters course.
 McQueen slowly became a leading fashion sensation with the release of his biggest collections to date including 'VOSS,' 'Eshu,' and 'The Birds.'
Following the designer's tragic death in 2010, his big-name brand still lives on with the appointment of Sarah Burton to become the creative director.
We think that Alexander McQueen is a legend in the industry and always will be.
He is one of our favourite designers – and for a reason.
Lets relive his great career so far with some of the best catwalk looks from the brand from recent months.
One Woman Army
This is just a great look from the brand.
The biker styled leather look is very in this season as well as the shearling lining underneath – not to mention military.
Multiple eyelet detail as well as these accompanying high heeled boots really add a touch of punk to the outfit.
Embroidered & Elegant
Embroidery is a massive trend this summer season and McQueen's designs are no exception.
The heavy floral stitching on this fine nude coloured fabric is a perfect transition into A/W17.
The slightly puffed sleeves adds an 80's vintage feel to the proceedings.
Check out this pair of Chopard SCHB27S sunglasses; a perfect match to the ones featured in this shot: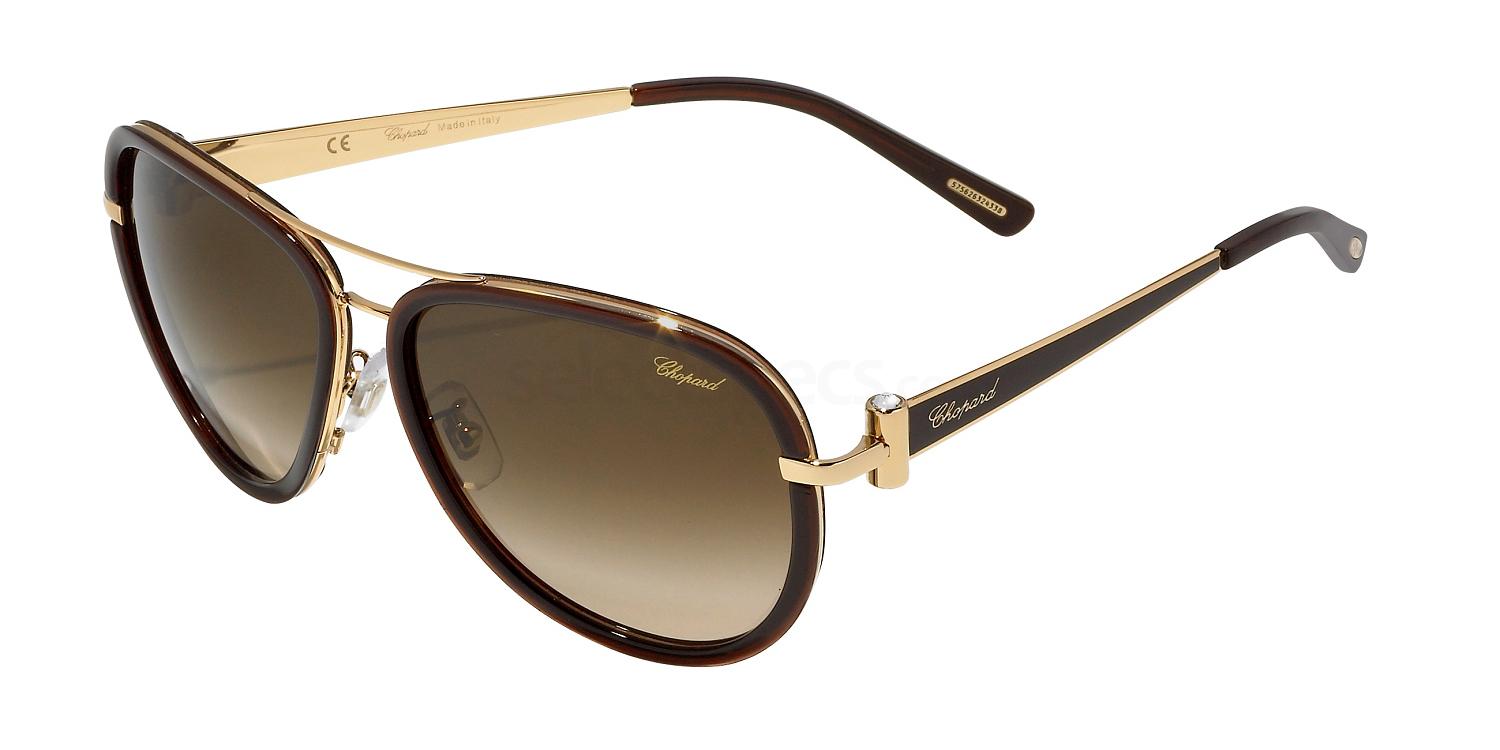 Ruffled Revolution
This outfit is definitely another clear nod to the current trends of the season.
This white leather biker style dress hits all the right notes especially with its floral embroidery and ruffled skirt detailing.
 The addition of some statement black boots makes this look have a real rock n' roll edge to it.
Perfect mix of femininity and grunge we'd say.
Medieval Minimalist
This look is giving us all the medieval vibes right now.
Traveling back to the Middle Ages, this ensemble contains massive puffed sleeves, a low scooped neckline, an ankle length pleated skirt and a wide corset style belt feature.
The addition of a bold jewellery piece and matching leather gloves sprinkles a modern-esque twist on the look.
Pink Power
Nudes are so on trend right now and this look fits the bill for sure.
Teaming a pale pink lace halter neck maxi dress with a black belt with eyelet detail is a pure winner.
The addition of some standout jewellery, a matching clutch bag, and strappy heels really do this look justice.
We're in love.
Vintage Glamour
Black embroidery? Yes. Sequin detailling? Yes. Mesh fabric? Yes.
This look is screaming more of an old-school vintage vibe and it is just so darn beautiful.
Those bold earrings really add a more edgy feel to the look which we are absolutely digging, not to mention the sunnies.
Take a look at this awesome pair of similar Versace VE2177 sunglasses which are sure to add a touch of glamour to any wardrobe:
That concludes this post on some of luxury designer, Alexander McQueen's best looks from recent months.
Which look is your favourite?
Tag #SelectSpecsSelfie for a chance to be featured on our page
Follow Us: