Moti Ankari is a fashion blogger who runs the hugely successful blog 'The Metro Man', which is dedicated to men's fashion and style. Moti is often posting outfit photos featuring many of the latest and upcoming trends in men's fashion and they are a great way to gather some inspiration!
Moti also has an extensive eyewear collection too. Keep reading to discover how you can steal his style with these lookalike pieces!
Black Aviators
Aviators are a great item to have in your eyewear wardrobe. They are universally stylish, look great with any outfit and will remain in fashion for many years to come!
Moti's pair here features a slightly flatter frame style on the top of the lenses which gives these classic sunnies a trendy modern twist.
They look fab teamed with his skinny jeans, lace-up boots and blue flannel shirt.
Retro Style Sunglasses
The trendy retro glasses Moti is wearing here feature an oversized top bar detailing, black frames and black tinted lenses. They would be the perfect go-to option for your everyday outfits.
Moti looks great teaming his pair with a simple checkered shirt and jeans combination. The sunglasses really stand out in this look and help to make it even more fashionable.
Steal his style with the Polaroid PLD 2052/S. These sunnies feature black frames, an oversized top bar and grey tinted lenses. They are incredibly affordable too! Be sure to take out all the other colour options!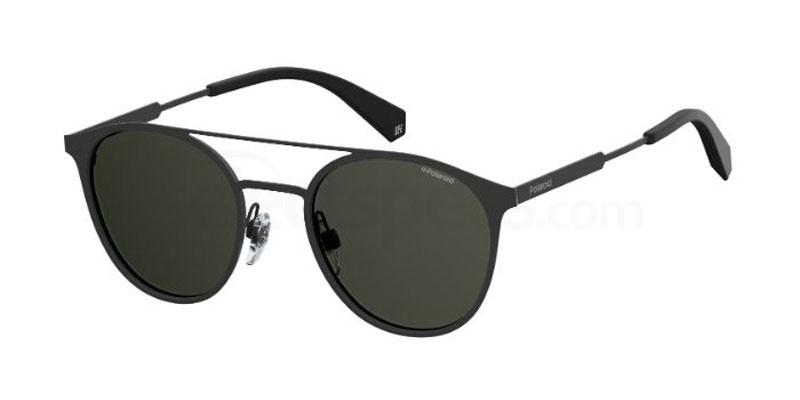 Round Sunglasses
Moti here is wearing some round sunglasses which are so on-trend for 2017 and 2018. We love the minimalistic silver frames and pale blue gradient lenses on this pair.
Moti has teamed his pair with some pale wash jeans, white lace-up trainers and a striped t-shirt. This would be a great outfit for a casual day out.
Get the look with the Ray-Ban RB3447 Round Metal (1/2). This pair features thin black frames, pale blue tinted lenses and a super trendy round frame shape. This style is also available in five other fab colours.
Brown Wayfarer Sunglasses
Wayfarer sunglasses are one of those must-own items every man should have in their wardrobe. Retro style wayfarer sunnies are a fab addition to both smart and casual outfits and look flattering on pretty much everyone!
Moti's pair feature brown frames and matching brown lenses which look great worn with his white cut-off trousers and monochrome patterned shirt.
Steal his style with the Savannah S8122 – Brown (Sunglasses). These sunglasses are super affordable at a bargain £10, but they look so much more expensive! They feature dark brown rubber frames and temples, with white transparent detailing and brown tinted lenses.
Take a look at how to care for your new specs!
Tag #SelectSpecsSelfie for a chance to be featured on our page!
Follow us: