Chopard has been the official partner of the Cannes film Festival since 1998, it has hosted a number of big-profile events and designed the festivals most important awards.
The Chopard annual grand soiree is one of the most sought-after events of the Cannes Film Festival fortnight. This year, the major theme was a stunning jungle atmosphere where the models and the celebrities flaunted the latest Chopard creations charming the audience with an exquisite interplay between bare skin and scintillating jewels, all accompanied by the the fantastic concert of Diana Ross and a DJ set by Mark Ronson. What more could you want?
Among the magnificent diamonds and gems, Chopard presented its new precious sunglasses collection dedicated to femininity, glamour and fashion: we all know that diamonds are a girl's best friend!
Let's be amazed together by the ultra refined luxury Chopard sunglasses.
Chopard at Cannes Film Festival 2016
Celebrities from Kate Moss to Kendall Jenner were lining up to attend this fabulous event. High quality, elegance and refined craftsmanship are the peculiar characteristics of the Chopard creations, which we can also see in their sunglasses production.
In fact the Chopard sunglasses are created with the most precious materials, and they are a splendid accessory for women of great style and elegance, and for the men who want to show the world their gentlemanly class.
These brown/gold Chopard SCHA59S new aviator sunglasses are crafted with precious gems, they will be the most sophisticated and elegant accessory you have ever worn.
Chopard Exotic Glamour!
As we said before, the main theme of this superb party was the jungle: stunning models wearing the Chopard creations emphasized the natural beauty of the exotic trees. They exuded elegance and youthful charm! Chopard is a creator of dreams and magic, they have raised beauty and seduction to an art form that can be admired in all their products.
These green and gold Chopard SCHB33 new aviator sunglasses are perfect if you want to feel like an exotic glamorous queen! You will fascinate everyone with this precious accessory.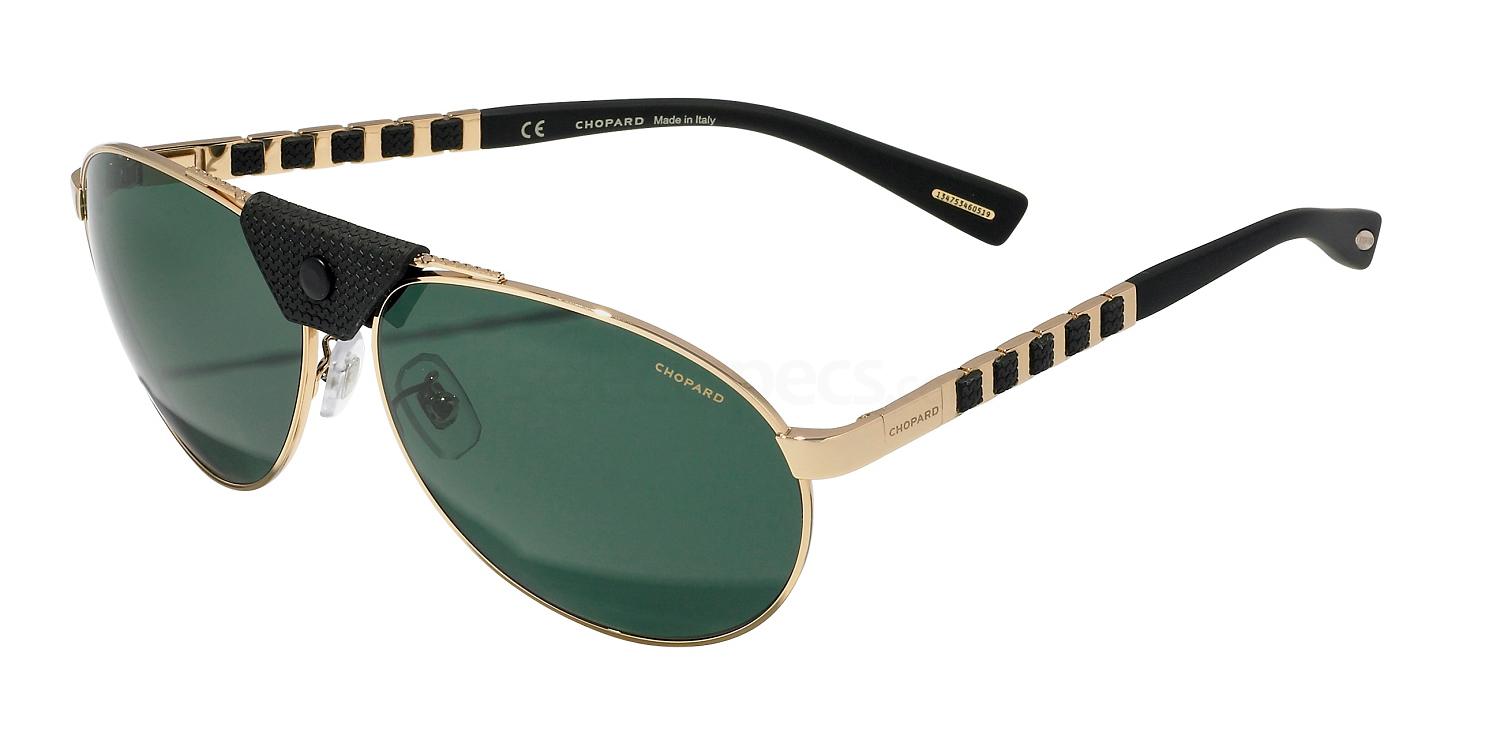 Chic & Sleek
If you want instead, to be delightfully graceful and ravishing during the holiday parties, try these rose gold Chopard SCH213S sunglasses. They will make every outfit look simply chic and extraordinarily classy!
Instead If you cannot go without a pair of  black sunglasses, these big squared Chopard SCH186S thick sunglasses are the perfect accessory for you this winter.
Their gold embellished details and the refined crafting of the sunglasses frame, make them a unique work of high quality craft. They are perfect to be flaunted like a precious jewel in all the most important events, their elegance and chicness will make you feel irresistible and resplendent all the time!
Let us know, in the comment section below, which of the new Chopard sunglasses you like the most and which one is on your Christmas list!
Are you as excited for Christmas as we are? Take a look at Versace's latest campaign to take a sneak peak inside their glamorous gift factory!
Share your most decadent looks with us with #SelectSpecsSelfie
Follow us: