Festival season is just around the corner now and for the fellas, there's one quick way to transform a simple t-shirt and shorts combo into the ultimate festival get-up – awesome festival sunglasses!
If you're looking for fun, funky festival sunglasses that won't cost you an arm and a leg, take a look at our checklist of affordable summer eyewear all under £20! That's right, these cheap festival glasses won't cost you more than a twenty pound note so take a look and start shopping today…
Savannah 8121 (Yellow) – £10.00
Summer isn't summer without a splash of neon. If you're looking for a pair of cheap festival sunglasses that won't cost you too much money and will look good with every outfit, these summer specs from our Savannah eyewear collection are the perfect bargain buy. Get the bright festival look with these super stylish Savannah 8121 sunglasses in Neon Yellow…..can you believe they're just a tenner?
Univo SR169 – £13.18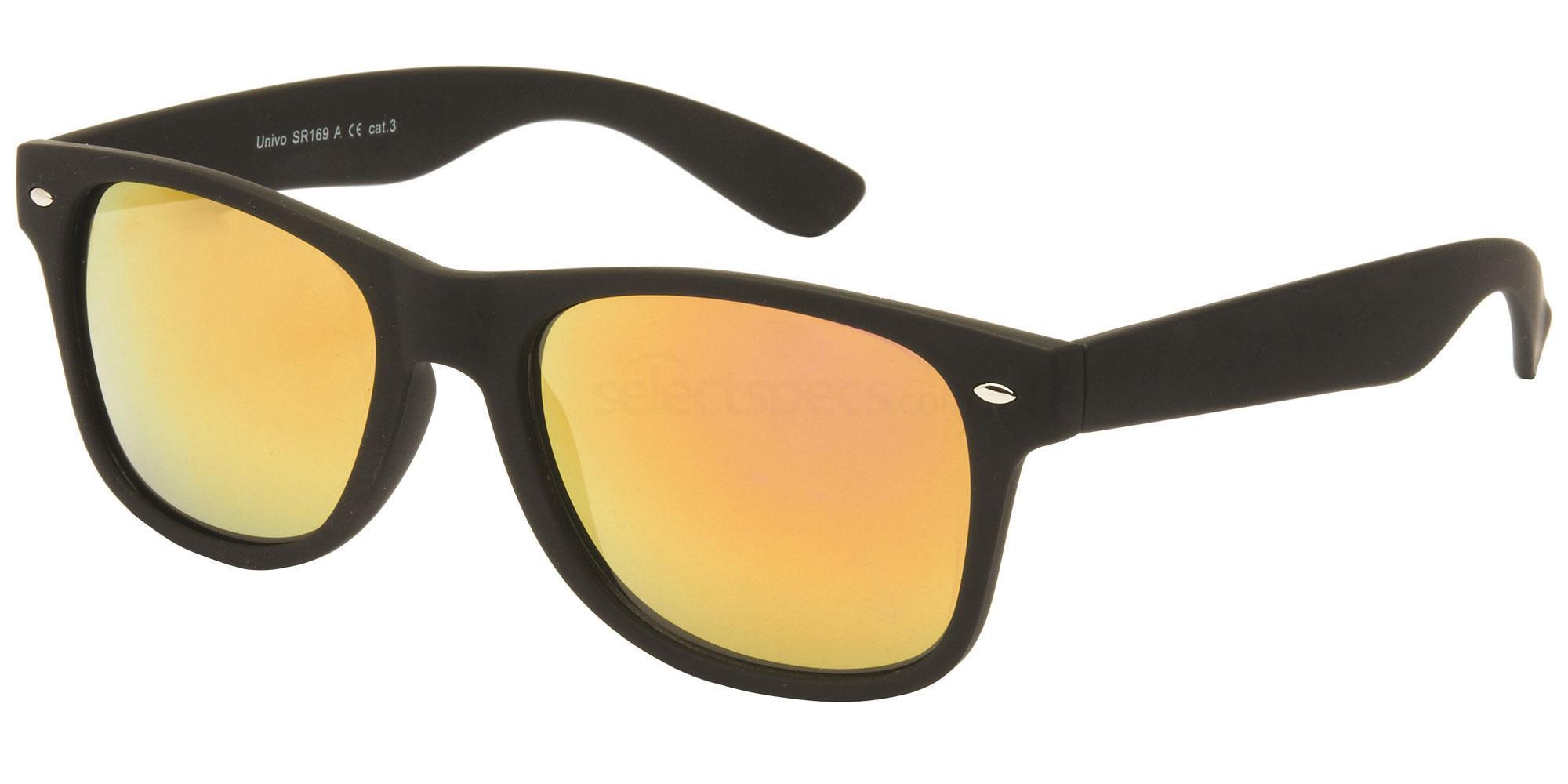 We just love these Univo sunglasses because they give you high-end designer style for a fraction of the price. Bringing together some key fashion trends – such as the groovy mirrored lenses – with a classic designer dupe look, these cheap festival sunnies are the pocket friendly version for Ray-Ban Wayfarer fans. These Univo SR169 sunglasses are great on men and women alike and they look just like some of the designer sunglasses on the market for over £100!
Savannah P2395 – £14.95
These Savannah sunglasses are a cool unisex design, and they instantly jazz up any outfit by adding an element of wild, feral fun; the animal print plastic will give an everyday summer getup a cool festival edge and they feature a stylish top bar for those SS16 retro vibes. If you're looking for cheap festival sunglasses that have a retro inspired look, get the Savannah P2395 sunglasses online now.
Savannah S8122 (Light Blue) – £10.00
These super cheap sunglasses feature a bright blue colourway and like our Savannah 8121, they are right on trend with festival wear for 2016. The S8122 model features a narrow set frame front so they're slightly more subtle on the face and the classic rectangular lenses will suit most face shapes. Get the Savannah S8122 sunglasses for just £10.00 from Select Specs!
Owlet OWIS133 – £13.50
These super cool sunglasses for men feature a heavy designed nose bridge and are available in a bright blue or a daring orange. Whichever colour you choose, you'll be sure to stand out with these retro look sunglasses. Designed with an oval silhouette, brightly coloured lenses and bold temple arms, this full rim frame is a summer must-have for anyone who's off on holiday or to a music event. Get the Owlet OWIS133 sunglasses now for just £13.50 and choose from 2 cool colours.
SS Collection S2242 – £11.25
These are the perfect designer dupes so if you're a fan of Ray-Ban's and classic aviator sunglasses, get your hands on these affordable shades from our SS Collection here at Select Specs. No-one wants to lose an expensive pair of designer glasses mid crowd-surf or when you're camping out in a muddy field…..so stock up on some cheap men's aviators instead and you'll be so pleased you kept your pricey Ray-Ban's at home! The SS Collection S2242 aviator sunglasses are amazingly cheap and there are 2 metal finishes to choose from.
Visage VS177 – £19.92
These sunglasses are simple, cheap and stylish. Designed with an angular frame, this style will give you a bold, geometric look; it will help to frame the face and highlight your best features. There are 4 classic colours to choose from including Red, Blue, Black and Havana so you'll be spoilt for choice when it comes to building your festival wardrobe. Get the Visage VS177 sunglasses for less than £20.00…
Follow us: