Our chic and stylish Chiara Visione eyewear collection has been created from fashion's many pleasures. Inspired by the beauty of true simplicity by taking on some of the most iconic eyewear classics in the 21st Century, this collection is the perfect example of 'short but sweet'. A concise eyewear range consolidates the best looks from decades gone and brings them right up to date for the modern day gent. And that's what the collection really encapsulates; the timeless style of a true gentleman.
Being a true gentleman never goes out of fashion.
That's key here. Never going out of style. And every piece in the Chiara Visione collection promises eternal style with classic color combinations and timeless silhouettes.
If you want a frame that lasts for years and years to come, specs from our Chiara Visione range are a worthwhile investment.
Drawing inspiration from the past, there are glasses to suit everyone. Each frame has been thoughtfully crafted to frame your face, bring out your best features, and work seamlessly with your wardrobe for daytime and evening wear.
These are the glasses that are made for the true gentleman, and here are our favourite looks from the Chiara Visione 2017 eyewear collection.
1920s Man About Town
Twenties inspired accessories translate to today's modern day hipster.
If you're a sucker for moustaches, hats and general hipster fashion, these specs from the latest Chiara Visione collection are a must-have.
The round lens is synonymous with 1920s style and the clean full rim design adds an element of futurism, bringing your frame right up to date.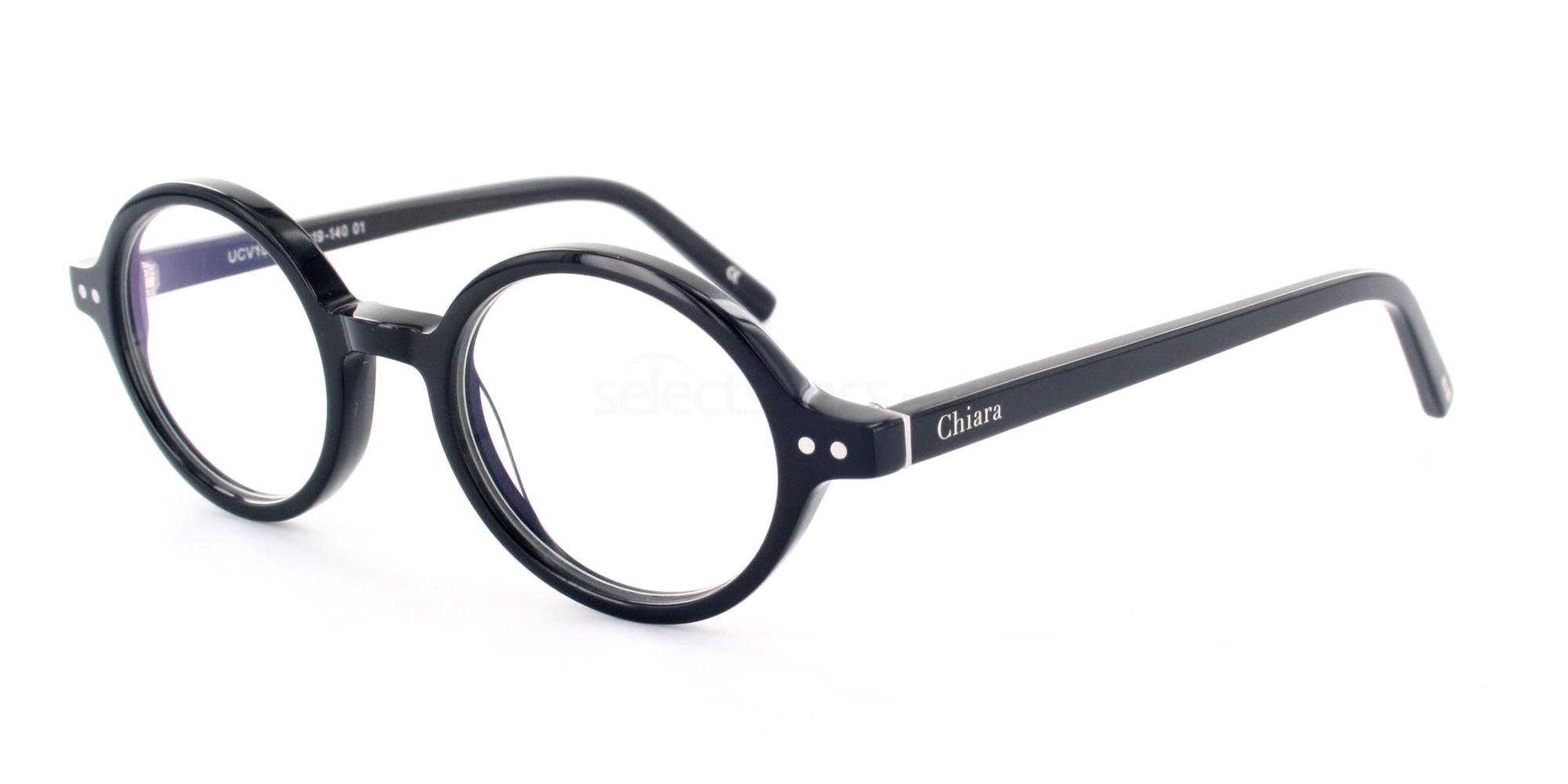 1950s Brow-line Glasses
Brow-line specs were extremely popular throughout the 1950s (and the 60s) in the US.
The name derives from the style of the frame front, with the upper frame helping to define the face as eyebrows would.
This style of eyewear became mainstream after Bausch & Lomb (Ray Ban) released their Clubmaster design and it has continued to be a timeless classic – a look that we can turn to in any decade and still look on trend. A great choice for vintage fashion fans.
1960s Full Rim Frames
These all black frames are inspired by the bold looks of the 1960s.
Think Marcello Mastroianni, Michael Cain, Rock Hudson or Steve McQueen; an era of male movie icons when big rims were at the height of eyewear fashion.
Today, this look transpires as 'geek chic' or 'nerd chic' and it's become a signature style that can be worn with daytime or evening wear.
1970s Oversized Specs
This was a time when glasses turned oversized.
Lenses would become bigger, frames would become larger and the overall eyewear direction meant full coverage for glasses wearers. Oversized was the look for both men and women and this was also a great time to experiment with colors.
Think classy tortoise shell, Havana, mottled browns and translucent acetate frame designs.
Get the look with the Chiara Visione UCV1005 glasses.
Find out more about The Art of Deconstruction: How French Philosophy Became Fashion
Tag #SelectSpecsSelfie for a chance to be featured on our page!
Follow us: