Never one to bow to popular opinion regarding his offbeat movie choices, Johnny Depp has also extended this to his crazy eyewear styling in some of his most famous films. Let's take a look at three of his stand out roles.
1. Fear And Loathing In Vegas
Cast as news reporter Raoul Duke covering a motorcycle race in this 1998 movie, his Aviator sunglasses take on a new level of wackiness which sees him racing across the Nevada desert high on drugs with his attorney (not one for the kids to watch). Otherwise known as Hunter S. Thompson sunglasses (named after the author of the inspirational book of the same title) as odd eyewear goes they're hardly the craziest out there, but neither streetwise and conventional.
How many times do you see someone wearing sunglasses like these with a small ring specifically built into the frame between the lenses for accurate target practice? Hence the model name; Shooter.  Apparently made for fans of hunting and shooting that just makes it all the more unsettling.
2. Sleepy Hollow
Depp wears steampunk magnifier spectacles as unconventional New York police officer Ichabod Crane in this groundbreaking chiller set in 1799. These OTT, clunky, gawky 'contraptions' (can you really call them spectacles?) are in keeping with both director Burton's eccentric vision of the period and also how we typically regard the functional inventions of that era.  Although today's Julbo's 010 Vermont Classic bare a striking resemblance.
It actually won an Oscar for best art direction, so as crazy as its visual style might be it certainly contributed a lot to its success. The eyewear is also in keeping with Depp's character who goes against traditional forensics and can be comfortably described as geeky and pernickety. In fact you're made aware in the opening scenes of the film that his unconventional, futuristic approach has led to him crossing swords with the police authorities resulting in threats of imprisonment.
3. Charlie and The Chocolate Factory
This children's favourite saw Depp paired up again with director Tim Burton.  He played chocolate factory owner Willy Wonka and as with previous work in this actor-director partnership the Burtonesque eccentricity is pretty evident throughout. The over-the-top bob haircut and bulbous protective spectacles were no surprise to those who know a little about the Depp-Burton delight in highlighting the absurd for dramatic effect.
But what surprised many was Johnny's admission that he based the look on Vogue Magazine editor Anna Wintour.  Much like the Prada PR 06QS, this styling choice was obviously effective in complimenting other elements because the film grossed over $200 million at the box office.  However, one person who didn't like it was original Willy Wonka Gene Wilder, who called it an insult and was quoted as saying: "Johnny Depp, I think, is a good actor, but I don't care for that director."
Oh dear, does that include the sunglasses too?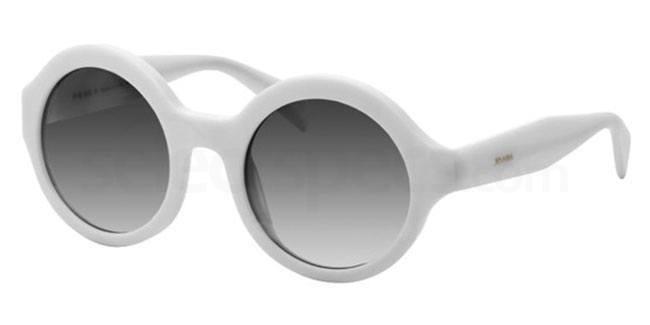 Seen Johnny in Black Mass?  We identified his sunglasses in this blog post here!
Follow us: