Captain Jack Sparrow, Edward Scissorhands and Willy Wonka – Johnny Depp has definitely played his fair share of kooky characters and now a trailer has been released for upcoming flick Black Mass, with the man himself playing one of America's notorious gangsters; Whitney Bulger.
No?  Not heard of him?  Don't worry us Brits aren't so sure who he is either, but he most be someone pretty memorable for Depp to don bleach blonde receding hair, blue contacts and seriously bad skin.
But that's not really what caught our attention, oh no.  Did you catch those super cool aviator sunglasses Depp is wearing throughout the trailer?
Although we've identified them as Porsche Design Carrera Vintage sunglasses that are no longer available, that doesn't mean you should lose your wits end at that thought.  Porsche Design is still one of the leading luxury brands in high-end men's accessories, which figures being a subsidiary of Porsche (yes the car.)
The modern edition of this frame remains to be one of their most popular designs – the gold armed aviator with oversized brown lenses and the distinguishable factor stacking it high above all over aviators?  It's got to be those subtle gold hooks sitting around the lenses.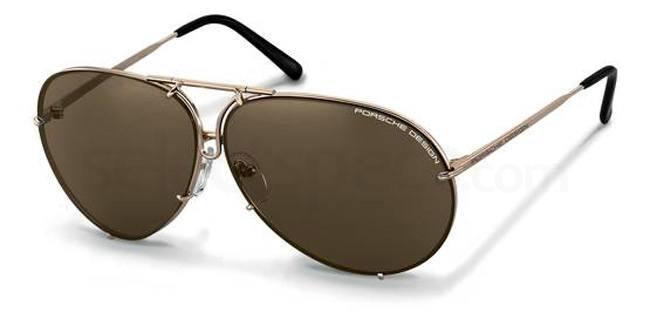 Johnny certainly looks every bit gangster with a pair of these.  The UK won't be seeing Black Mass until it's released at the end of November, making it a pleasant viewing just before Christmas (or not, depending on your film tastes.)
But we're glad to see one of our favourite pairs of sunglasses getting some Hollywood attention, what do you think of them?
Follow us: