Here we take a look at some super hot models who wear glasses. Why? Because sometimes we need really, really, really good looking people (said in the voice of Derek Zoolander) to show us the way.
If you've had it with your old pair and you're desperate for a new pair (of glasses), let these luscious ladies of the modelling world give you some sexy spectacle style inspiration.
If you want to see some supermodels in glasses, take a look at some of the hottest catwalk chicks of the moment. And if you're just not feeling the whole specs look, trust us when we say that these images will definitely change your mind. Because specs are sexy and we've got a whole bunch of smoking hot supermodels to prove it to you.
Here are some of our favourite instagram shots of models who wear prescription glasses and make it look totally seductive:
Emily Ratajkowski

First and foremost, we kick off with our favourite spectacle wearing model, Emily Ratajkowski. She's famous for many other things (including the Blurred Lines video) but we like to think she's best known for her truly iconic glasses style.
It's now become the 'Emily Ratajkowski glasses look', which we all instantly recognise when we look at a pair of 1970s inspired round pair of specs. With a thin full rim frame and round lenses, this spectacle style is seriously retro. And let's face it, Emily Ratajkowski naked in a bathtub sipping on red wine just made these vintage look frames 10 times sexier.
Want to steal her style? You can get the iconic Emily Ratajkowski glasses look with the stunning new Celine CL 41380 prescription glasses, now available to buy online at Select Specs.
Irina Shayk
We have a bone to pick with super hot model Irina Shayk. She stole our man. Recent celeb gossip tells us that she's been dating Bradley Cooper…..but it's ok, we are big enough to forgive.
And besides, you never mess with a girl who has a #squad consisting of Karlie Kloss, Jourdan Dunn, Gigi Hadid and Kendall Jenner. She's supermodel-bezzie certified so who are we to complain. But what we really dig about this model with bold brows, caramel skin and sparkling blue eyes is her totally chic glasses look.
She's stepped up her specs game and transformed a standard geek chic look with some mottled patterns, an oversized lens, and a splash of pink. If you want to get the sexy Shayk appeal, steal her specs with our Gucci GG 3769  prescription frames for women, available in 8 stunning colours.
Jourdan Dunn

Jourdan Dunn is a true source of style inspiration when it comes to sunglasses. She always seem to be somewhere hot (#weljel) and has a ridiculous collection of sunglasses…..we can't even count.
But we also love seeing this stunning model get in touch with her geek chic side by donning a pair of cool geek chic prescription glasses too! Get Jourdan Dunn's quirky/cool/sexy nerd chic look and rock a pair of these Chiara Visione UCV1008 specs, available in that classic all-black.
Liu Wen
Liu Wen is one of the hottest models of the moment; she's modelled for Victoria's Secret, Topshop, Burberry, Chanel and Jean Paul Gaultier. She was the first East Asian model to ever walk for Victoria's Secret and she was also the first East Asian model and spokesperson for Estee Lauder. So when it comes to credentials, she's all that.
She's also a huge instagram sensation right now and we just can't get enough. But don't be fooled into thinking her life is as glossy as Klossy; she's actually extremely down to earth when she's not strutting the catwalks or working the red carpets. She loves a bike ride, she loves to travel, she likes to paint, read, and she loves to dress down.
Hair in a bun with some boyfriend jeans and her comfiest trainers; she's totally chill. And don't you just low how hipster she is? She's got the hipster glasses look down and you can steal her style with these gorgeous oversized PH2138 Polo Ralph Lauren prescription glasses for under £100!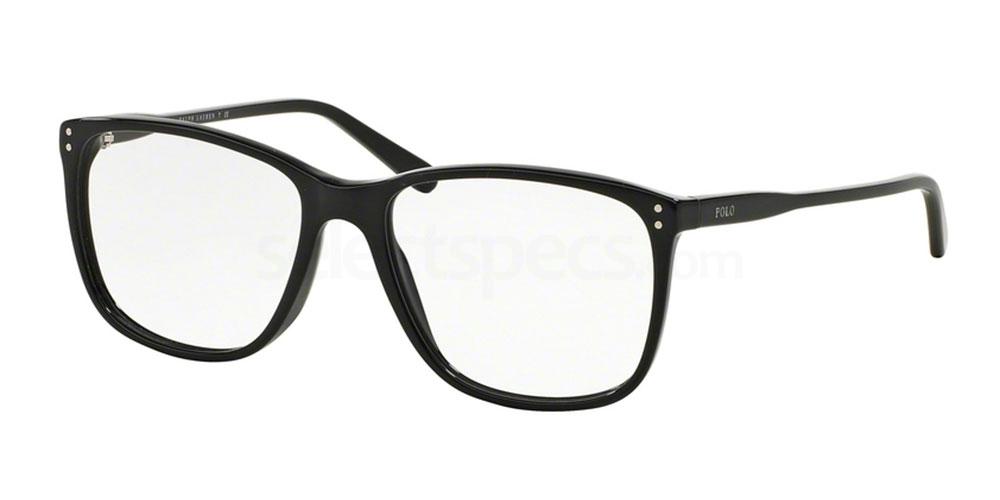 Kendall Jenner
There's no getting away from it, girls. Whether you love her or loathe her, it's time to face the facts; this hot supermodel ain't goin' nowhere! She's a hit with all the big designers and she's got a supermodel #girlsquad to back her up too.
Whilst her reality TV famous sisters may (or may not) have had surgery, Kendall's a natural beauty and she doesn't even have to try. She's an effortless soul and she's one of the few fashion-forward instagram angels to have turned 'wearing aviators as glasses' into a seriously chic trend.
Aviator prescription glasses are so stylish and you can get the look too with the Ray Ban RX6049 Aviator prescription frames (which come is Gold or Matte Gunmetal).
Follow us: