It's a love/hate relationship, we know. You're rushing around to get to work in the morning and you can't find your glasses anywhere. Enough minutes later (to make you late), you find them sitting on your head.
Or you're finally on a date with the guy you've had a crush on forever but as he leans in to kiss you, your glasses steam up and you can't find his face. Spectacles are frustrating. We totally get it. You love them (because they make you see). And you hate them (because there are some things just not worth seeing).
But there's one thing you can bank on; specs are sexy. It's a fact. And today, we're going to prove it to you, dear readers. If you're a spectacle wearer yourself, you may already agree. But if you're feeling a bit jaded with the whole specs game (I mean who isn't after head-butting a date instead of kissing him), we're here to revive your faith with 5 of the hottest fictional female characters of all time. And guess what, they're all donning a pair of glasses.
1) Sue Storm, Fantastic Four 2005 (Jessica Alba)
Word on the street is that there's a new Sue Storm around these parts (in the form of actress Kate Mara). But we're still pining after the original, the gorgeous Jessica Alba. No woman has ever made spectacles look so seductive and we just love her for it. Steal her skills of seduction with our oval-shaped Versace VE3216 specs and drive those boys wild!
2) Silken Floss, The Spirit 2008 (Scarlett Johansson)

She's probably one of the biggest badasses you'll ever come across in the world of female fictional characters and that's what makes her so alluring.  Scarlett Johansson plays a spectacle-wearing villain in comic movie The Spirit back in 2008. Get the sexy cat eyes of Silken Floss with our stunning Moschino MO238V specs and you'll have those boys purring in no time.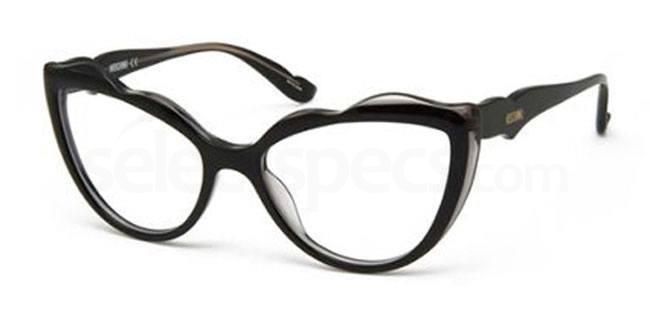 3) Jess, New Girl (Zooey Deschanel)
She's quirky, she's cool – and she's kind of awkward and clumsy. She's the sort of girl that a kooky sort of guy looking for a kooky sort of girl would go for. And Zooey's character Jess always wears the glasses. Never the other way around. To get the look? We have two easy steps…
1. Follow this Zooey Deschanel makeup tutorial by vlogger Melanie Murphy.
2. Shop our Savannah 2444 Black full-rimmed glasses which are an almost perfect copy and are available from SelectSpecs for just £10.00. What a bargain!
4) Delilah, The Faculty 1998 (Jordana Brewster)
Oh, Delilah. Or more like, oh dear Delilah. Jordana Brewster's character in The Faculty was everything you'd hate in a school friend.  Argumentative, nasty and a real piece of work if you crossed her.  But we couldn't help but notice just how sexy she looked in her glasses when she decided to "go incognito".  But don't try this disguise at home folks; in real life, those fabulous dark red/brown frames would only get you more attention. Get the look with these stunning Celine CL 41366 glasses which are available in a sexy/sophisticated burgundy colour.
5) Vicki Vale, Batman 1989 (Kim Basinger)
Let's take it back to the late 80s / early 90s. Vintage inspires so much of the fashion around us now so it's no wonder that the Vicki Vale look (as portrayed by the beautiful Kim Basinger) is coming back in.  Oversized granny glasses are all the rage and they've never been sexier.  Steal Kim Basinger's style with these lovely round lenses by Dior – shop our Dior CD3284 glasses now.
Any characters we've missed?  Let us know who your favourite fictional female characters are who you've seen behind a great pair of specs!
Follow us: