This year, eyewear is all about expression and experimentation. If there was ever a time to step outside of your comfort zone with sunglasses, it's now.
Many new trends have made their way into the world of fashion, so it's time to follow suit and give your shades an upgrade.
Timeless frames will always have a place in every woman's wardrobe. But in the run up to 2017, catwalks have become saturated with odd, out there and particularly crazy designs.
From futuristic to exaggerated geometrics, outrageously oversized frames and bold embellishments. Designer eyewear is taking fun to a whole new level.
Loud colours are getting louder. Big lenses are getting even bigger. And prints are going three dimensional.
Throw in some new textures, the application of different fabrics and materials, plus some deconstructionism and a mix of both metal and plastic in the framework. Voila! We have some seriously stand-out designs, the sort that turn heads.
If you're the opposite of a wallflower, 2017 is your year for eyewear.
Here are some of the craziest sunglasses to try in 2017:
Dolce & Gabbana DG6108
Iconic fabric designs such as gingham or houndstooth have been a huge inspiration for designers this year. Monochromatic styles will add instant glam to a pair of shades. These Dolce & Gabbana sunglasses have oversized frames for serious impact, adding edge to any outfit.
Miu Miu MU 01SS
These adorable Miu Miu sunglasses feature an Alice in Wonderland esque double lens design with cutout hearts.
With ultra-thin, understated metal arms and a rimless frame, they're also incredibly subtle. A great way to show your fun and daring side, without stepping too far from your fashion boundaries.
Miu Miu MU 04SS
It really doesn't get any more fabulous than a cat-eye with gem stones – a gorgeous combo for summer.
The mottled plastic rim oozes the same glamour as leopard print. Whilst the sparkle of the exaggerated gems create a party ready look. Perfect for Coachella babes and convertible drives.
Prada PR 23NS
If you're a fan of the iconic Prada Baroque sunglasses, you will absolutely adore these.
Inspired by the same design – but amplified to the max – the Prada PR 23NS frames transform a signature look for added pow-wow.
Expanded frames & exaggerated detailing, these oversized shades will be the talk of the town. Get the look and choose from 3 crazy colours.
Fendi FF 0138/S
Deconstructed frames are definitely a thing this year.
From reversed frame fronts to unfinished rims, the trend that has been spotted in various womenswear collections. Now, it's finally making its way into eyewear.
Deconstructionism is old news to the fashion industry, but it's definitely new with glasses. These Fendi frames are the perfect example of how unfinished business is the future.
Celine CL 41377/S
Big visors are a hot trend for 2017 and these Celine sunglasses bring back a whole lot of retro.
The thick plastic rim and one piece lens are inspired by vintage specs. They take us back to the late 70s / early 80s. Think of the hedonistic party days of Studio 54 when fashion was entering an era of craziness. Grace Jones, disco, and oversized everything.
Dolce & Gabbana DG4289
Step up your cat-eye vibes with these literal cat frames from Dolce & Gabbana. The perfect sunglasses for vintage vixens or cat connoisseurs.
Combining leopard print with cute cat ears, these D&G shades have double the meow. A fun and playful twist on a classic.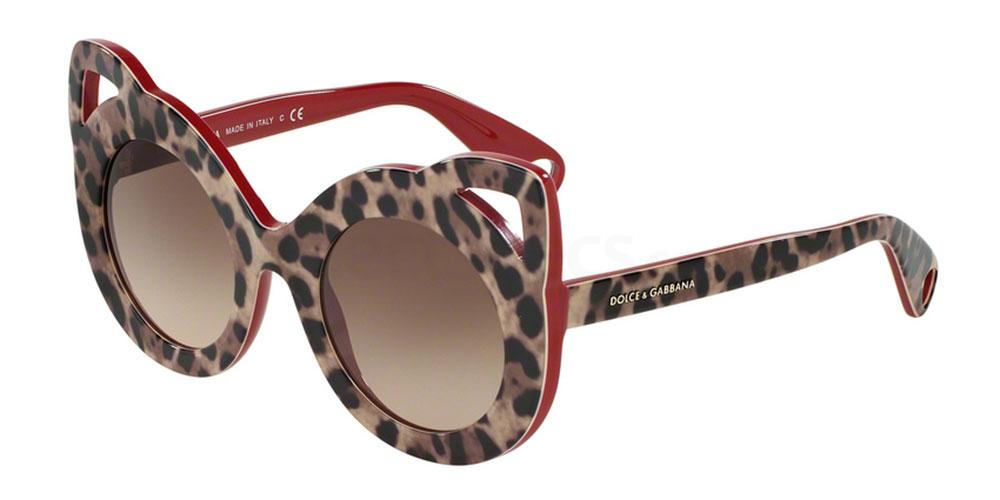 Fendi FF 0193/S
Another nod to retro, this super sized visor design takes on some of the wacky elements of the disco era. Finished off with clean lines and a futuristic feel.
If you feel like a spaceman whilst wearing these Fendi glasses, that's totally normal.
Check out the latest geometric trend from Givenchy here
Tag #SelectSpecsSelfie for a chance to be featured on our page!