Aviators are a true classic.
Introduced to the world  by Bausch & Lomb (later through their eyewear brand Ray Ban), these shades have been around since the early 1930s. From aviation, man's everyday wardrobe to unisex fashion, aviator sunglasses have become a timeless eyewear look that never seem to go out of style. Year after year, season after season, the aviator makes its way onto our catwalks and homes. And it belongs a longstanding resident of the runways.
Other than the colour or coating of the lenses, aviators have remained relatively unchanged throughout the decades. Although there have been seasonal updates on colour ways and perhaps some high tech tweaks on performance.
But more recently, these iconic frames have been undergoing a transformation. Last year, we saw the arrival of round aviators. New age supermodels such as Gigi Hadid and Kendall Jenner were spotted wearing the new designs. Super bloggers such as Chiara Ferragni and Olivia Palermo were also toting this hot number, as well as famous stars such as Beyonce.
This year, the aviator has undergone another makeover, bringing on new elements. Retro, oversized frames, nose bridge and top bar detailing, and deconstructed styles make up for a totally different aviator.
Thus, statement aviators were born and are here to stay since '17. Here are our favourite styles for 2017:
Ray-Ban RB4253
These Ray Bans are taking on classic, with a twist. The famous Ray Ban aviators have been given a plastic rim, combined with metal bridge and top bar for a more contemporary look & feel.
MICHAEL KORS 0MK1006 SADIE II
Looking for aviators with some added glamour?
Then the Sadie II shades by Michael Kors are the perfect addition to your spring/summer eyewear collection. Designed with a bold animal print bridge and retro gold frame, they ooze all the charm of a yacht party or 5 star cruise.
Vera Wang BRANCA
The Vera Wang BRANCA sunglasses feature thin rims, just like the classic aviator. But with a choice of 4 psychedelic patterns, these shades will brighten up your 2017 wardrobe instantly. Lightweight to wear, easy to style, and perfect for the summer season.
Celine CL 41377/S
Celine eyewear has gone all out with retro this season. The bigger and bolder, the better.
With a super thick full rim made out of highly durable plastic and a 70s inspired one piece lens, these Celine sunglasses are a must-have for those who want to stand out from the crowd.
Think statement sunglasses with a designer touch.
Marc Jacobs MARC 7/S
These super chic sunglasses from Marc Jacobs embrace all the latest trends, including a double rim design and slightly deconstructed frame.
The nose bridge and top bar sit atop the frame front for a look that is totally different to other aviators currently on the market. Timeless style with a futuristic twist! Get the look and choose from 4 fab colours.
Roberto Cavalli RC1043
Seriously slick sunglasses from Roberto Cavalli. This design takes on the classic aviator shape with an added oversized, patterned rim lens. Finished with unique detailing at the nose bridge. A vertical bar joins the bridge and top bar together for a unique designer flourish.
Polaroid PLD 6025/S
Festival chic, these unisex Polaroid sunglasses bring together the best of the wayfarer and aviator style. A modern hybrid creation that oozes futuristic flair. Available in 7 bold colours and featuring flash lenses for instant glam.
Chopard SCHB33
In celebration of the original aviator design, these shades by Chopard take on some of the more masculine features of the pilot frames. If you love a classic look, these Chopard SCHB33 are fresh and funky take on something totally timeless.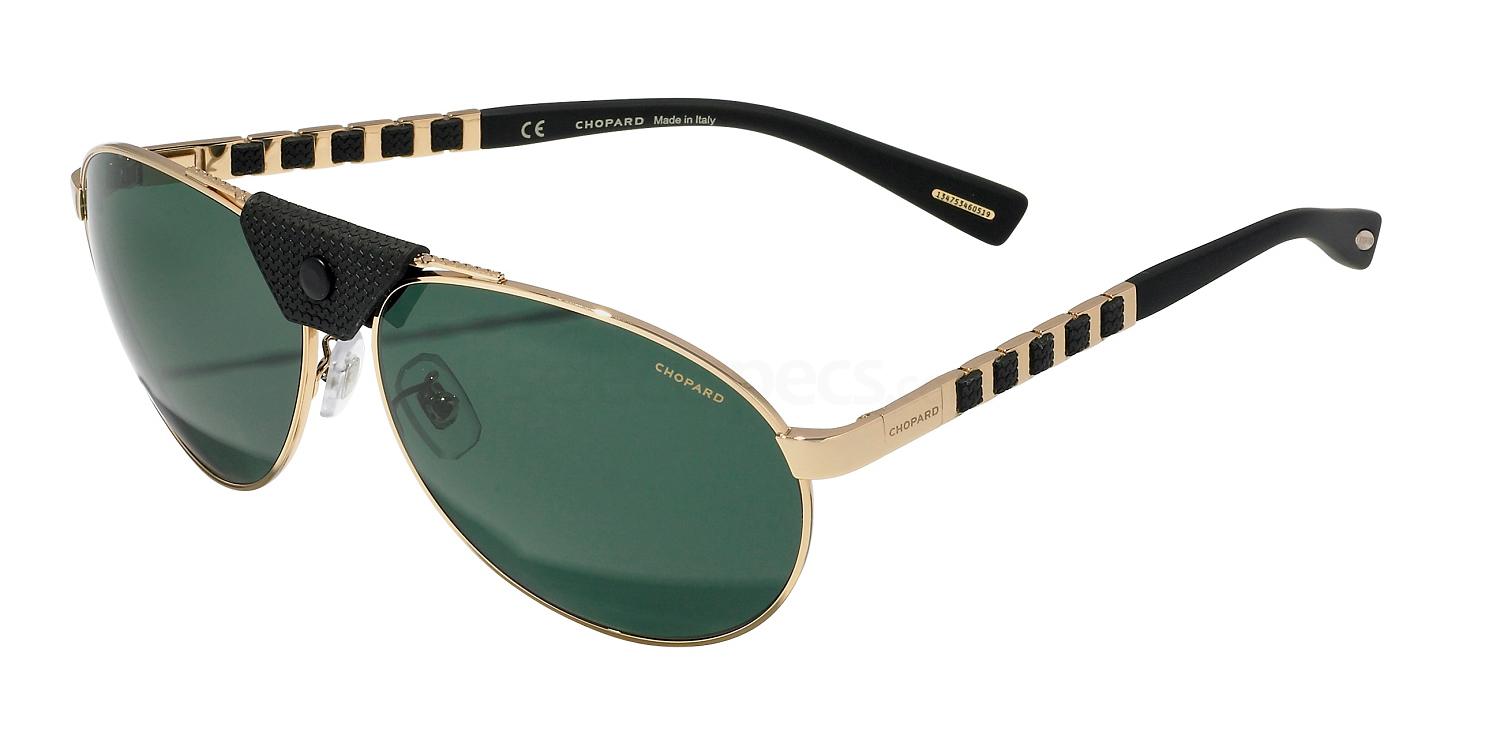 Want to see the best round frame styles for SS17? Read this blog post.
Tag #SelectSpecsSelfie for a chance to be featured on our page!