Ariana Grande is one of the most popular American female singers to date. First recognized for her acting career whilst on Nickelodeon, she turned her attention to singing in later years.
Grande is clearly going from strength to strength with her music becoming more known in the UK in recent years as well as selling out headline tour dates around the world.
Concert Bombing Tragedy in Manchester
However, there have also been some negative moments during Grande's career so far.
On the 22nd May 2017, 22 people were killed and 59 injured in a devastating act of terrorism during one of her sell out tour dates at the Manchester Arena.
She personally went to visit some of the innocent fans who were hurt from the explosion in hospital.
In order to remember the people killed, Grande returned to Manchester on the 4th of June to headline a remembrance concert at the Emirates Stadium in the city where victims of the attack were able to receive free tickets.
Other well-known performers such as Justin Bieber, Miley Cyrus and Katy Perry made appearances at the concert.
Ariana's Style
However, everyone's focus isn't always on her music. She is also well known for her great sense of style and most recent charity contributions. Lets check out some of her greatest fashion looks to date.
This is the first sensational look from Grande. In this photo, she is wearing a white long sleeved zipped crop top with a matching bodycon mini skirt for this Cosmopolitan photoshoot.
The garments have cut out star and circular shaped sections which definitely add a touch of uniqueness to the look.
Simple accessories complete the outfit including studded earrings, her statement slick ponytail up-do and this pair of 70's inspired sunnies.
Check out this pair of similar Vogue VO5166S's.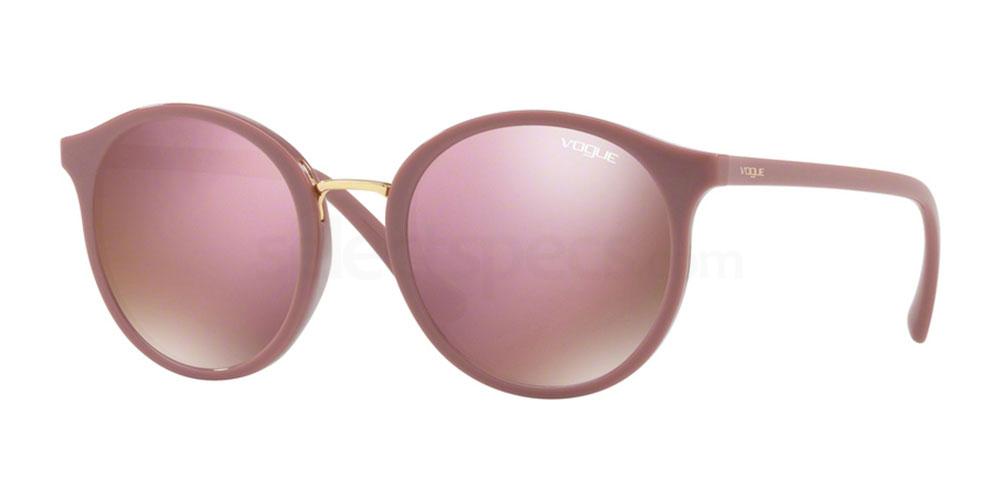 Simple, But Classic
The second look by Ariana Grande is just so effortless. In this photo, she is sporting a plain black crop top and some high waisted acid wash jeans which cut off at the calves.
To accessorize, she has completed the ensemble with a pair of matching leather lace up boots with stiletto heels as well as a choker necklace. Also, isn't that dog in the photo just adorable?
Effortlessly Sexy
This is more of a raunchy look from Ariana, but she is giving off just the right amount of sexiness.
In this image, she is wearing a red pleather bralet top with matching trousers and biker jacket.
With minimal jewelry and make-up, I think she looks on point here. Grande really shows that young role models can still be subtly sexy without creating a bad impression for her mostly tween fanbase.
Comfy Casual
This is another great look by the singer. In this image, she is wearing a plain pink top layered up with a sporty style grey sweatshirt.
She has teamed this look with some matching grey leggings and white plimsolls as well as a pair of classic specs.
I think this look is perfect for a chill day or even just to throw on whilst running to the corner shop. Another style point for Ariana.
Check out this pair of similar MAX&Co. 342/S shades.
If you enjoyed this post, check out this similar article on fashion and eyewear looks from hip-hop music artists
Tag #SelectSpecsSelfie for a chance to be featured on our page!
Follow Us: