They're the ostentatious bunch whose evil plans of puppy stealing / spell casting / general world domination never quite come to fruition. And, while the infamous Disney Villains may always be doomed to fail, they make sure it's always in style.
Yes, these wicked women know a thing or two about raising the stakes, especially when it comes to fierce fashion.
Join us as we take a look at the most iconic villains in Disney history, and how you can channel their killer looks.
Cruella De Vil
When thinking of effortlessly evil Disney Villains, none are more iconic or as instantly recognizable as Cruella De Vil.
The wicked fashionista with a wardrobe to (quite literally) die for has her work cut out when she embarks on a plan to steal the adorable 101 Dalmatians and use their fur for fashion – gulp.
While her go-to look may be black and white, we wonder how the Queen of Cruel feels about the much more accepted leopard-print?
Channel Cruella De Vil's penchant for all things animal with the Dolce & Gabbana DG4289 – fittingly finished with little 'ears' above both eyes, you'll feel every bit as fabulous as the vivacious villain (with 0% of the evil plan guilt).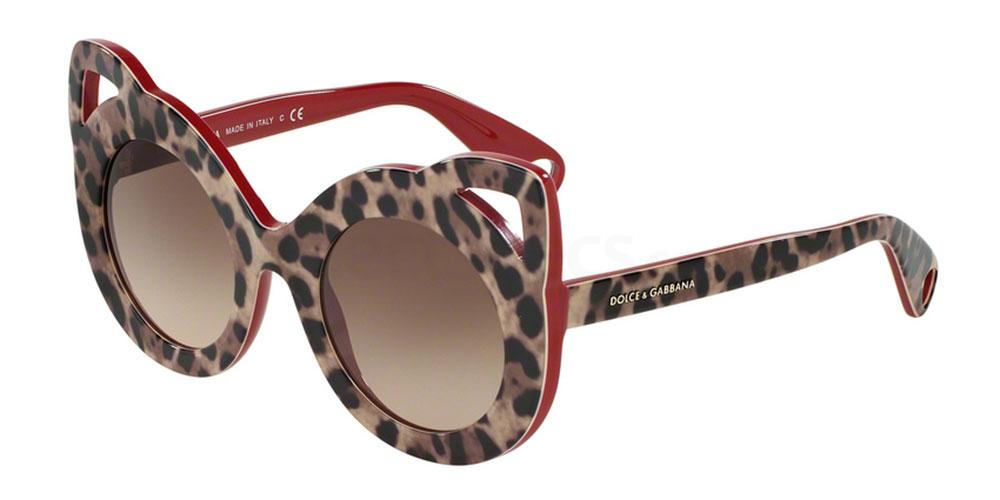 Ursula
She's big, bold, brash and never underestimates the importance of body language.
Yes, the irrepressible Ursula definitely got the How To Be A Perfect Villain memo. And while she may have evil coursing through all eight tentacles, we can't help but love this sassy self-empowering sea witch.
Rumored to have been inspired by iconic drag queen Divine, her overzealous character oozes effortless style (we can't think of anyone who pulls off a full lid so well!) and commands respect.
Try the Versace VE4318 for a decadent hit of purple and gold – a touch of luxe we're sure Ursula would endorse.
Maleficent
Maleficent is a fantastic example of a villain stealing the show with their fantastically theatrical evilness.
And while in the original Sleeping Beauty, she transformed herself into a (terrifying) green-fire-spewing dragon at the height of her powers, it was the vulnerable portrayal of Maleficent in the recent original story that resonated most with fans, illustrating a facet to her character that was never explored before.
As far as her striking look is concerned, Maleficent's dark colour palette only goes to reinforce her wickedness.
We think the Prada PR 07TS captures her unique aesthetic – bold and powerful, but with a hint of something playful in there, too.
Queen Of Hearts
Reckless, unpredictable and hot-headed to say the least, The Queen Of Hearts certainly takes no prisoners during her portrayal in Disney's classic retelling of Lewis Carroll's Alice In Wonderland.
Not one to shy away from a casual beheading of anyone who dares speak against her, the Queen Of Hearts is arguably Disney's most terrifying villain – forget subtle, slow-burning grand plans, the Queen would rather wield her absolute power and nip any problem in the bud there and then.
Everything about her character design screams of danger – from the waspish yellow/black of her dress to the bold reds of her powerful overcoat, you'd be forgiven for running a mile from this matriarch.
There could be no other choice than the Dolce & Gabbana DG2160B for this killer queen – an assuredly confident and bold frame that oozes power with its beautiful red rose embellishment.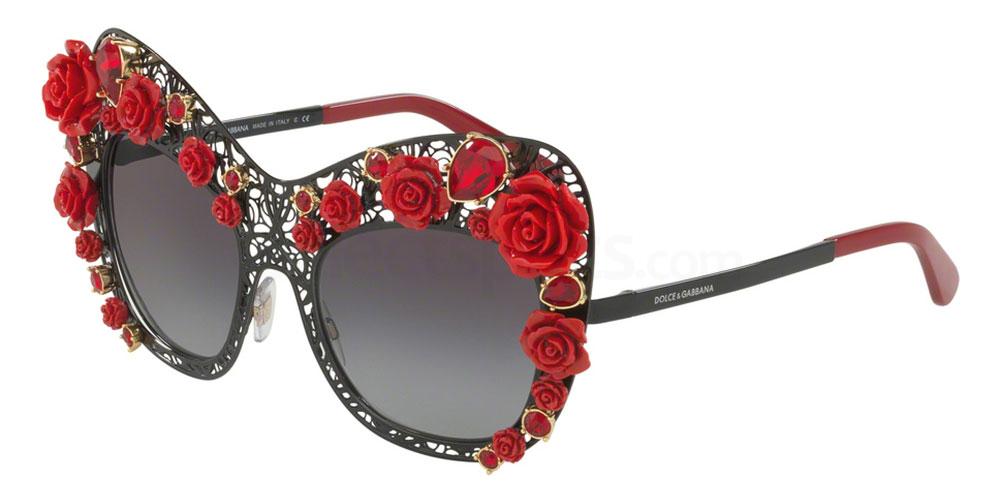 Yzma
Slightly unhinged but unquestionably intelligent, Yzma of The Emperor's New Groove dreams up grandiose scenarios to thwart Kuzco and claim the throne for herself.
Dressed in various shades of purple (deliberately chosen for its association with madness), her villainous ways scored her a dedicated fan following upon the film's release.
While Yzma's harebrained schemes may fall short of the mark, her conviction in herself is second to none.
She thinks of herself as the most beautiful woman in the land, despite being referred to as 'proof that dinosaurs walked the earth' – how's that for ('brilliant, brilliant, brilliant!') self-confidence?
We want a slice of whatever Yzma's having, although maybe we'll leave the mad scientist shenanigans to her.
Try the Marc Jacobs MARC 54/S for a simple nod to Yzma's purple hues and embody your own brand of madness.
Tag #SelectSpecSelfie for a chance to be featured on our page!
 Follow Us: