The Professional Contractors Group estimates that there are 1.4 million freelancers in the UK. And that number's unlikely to do anything but grow given that nearly 1 in 3 graduates say that freelancing is part of their career strategy for the next five years, according to a study done by Elance.
There are lots of advantages to freelancing: limitless cups of tea for a start. And the flexibility is second to none of course.
Have a dentist appointment at 11am? No problem. Just catch up the time when you can.
Maybe you've got the chance to go on a last-minute holiday with your best pal. Simply hop on the plane and take your laptop along to tie up any loose ends or meet pressing deadlines.
The world is your oyster and the beach can be your office, if you like. 
Because you are free. You are flexible. And you can be stylish as a freelancer in any way that you want.
There's no one around to tell you to shave off that beard or change "work inappropriate" clothes.
Some journos even attributed last year's £23 million drop in the shampoo and conditioner market to the rise of the freelancer: that often heard about but rarely seen creature that slides out of their bed straight on to their sofa, bypassing the shower entirely.
However, the truth is a rather different story. Lots of freelancers do value being able to crack on with their daily tasks in their pjs, but others see getting dressed as if they were actually going into the office as essential to a productive day. And not all freelancers work from home of course. These UK workers span all sectors, from delivery drivers to the ubiquitous freelance writer.
With all this in mind, we've come up with some fashion tips for navigating common situations in this brave new world.
First Meetings For a Contract Role
Obviously we all know it's important to make a good impression, but remember you're there because you are needed for a very specific project and a limited amount of time.
This can take the pressure off and allow you to show more personality in your style. How about some statement trousers? Polished nails, a silky blouse and blazer will also pair well. Pretty yet professional looking dresses are also a fab choice.
Style with these sunnies for a pared-down look:
Porsche Design P8478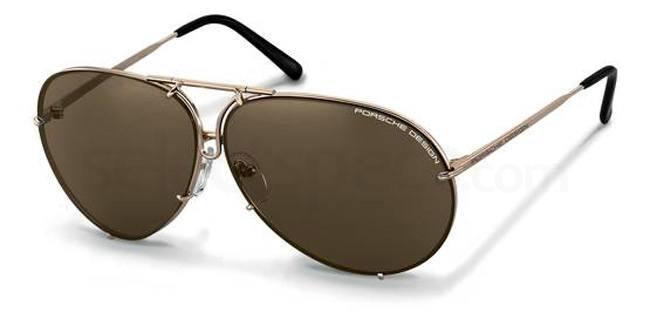 Most important is to demonstrate that you are confident and competent, so don't worry too much about what you're wearing.
Skype Meetings
If they're a regular fixture of your day, you'll probably associate them with awkward delays and not knowing quite where to look.
A great tip is to make sure that the background behind you isn't too distracting. You don't want to blend in either, so wear a top in a block color that doesn't match the wall (best put the magnolia blouse away then).
Pop your laptop on a couple of books for a more flattering angle and be sure to look directly into the webcam. Choose a pair of bold glasses to give the person at the other end something to focus on.
We recommend these fab Ray-Bans:
Ray-Ban RX5184 – New Wayfarer
Staring at screens all day? Find out how to protect your eyes with our top tips
Tag #SelectSpecsSelfie for a chance to be featured on our page!

Follow Us: