There's no question that playing computer games is highly enjoyable and addictive. However, there are some unfavourable sides to it. Frequent gaming involves exposure to screen monitors for quite a long time and we all know this can be dangerous to the naked eyes.
Thousands of computer users are suffering from digital eye strain, gadget vision disorders, and other related eye complications. If you ignore such concerns and continue to participate in highly destructive gaming actions without proper protection, you're opening yourself to a slew of health problems. To avoid this from happening, choosing the right prescription gaming glasses is a must.
Must-Have Gaming Glasses
Gaming glasses are special specs primarily designed to offer protection to the outside layer of the naked eyes. They help prevent any eye damage brought by the intense brightness or glare from computer and tablet screens, and even television sets.
The central feature of gaming glasses is their amber-coloured tints. The shade tremendously helps in enhancing the contrast of the graphics, especially on video games. It also helps minimize the brightness that comes from device monitors.
Top-Quality Gaming Glasses Include Four Must-Have Features:
Lens
Anti-reflective layer
Primer
Hard coat
These types of eyewear do not just shield the eyes from the light, they also protect the eyes from dust particles and water. High-quality specs for gaming are usually scratch-resistant and can tolerate intense image impact. There's an underlying technology powering gaming glasses. They are designed to provide minimal strain on the eyes, especially when you play beyond an hour each day. They likewise fit snugly around the eyes to reduce permeation of dry air inside.
However, these same qualities can also be found in designer prescription sunglasses too. The filters protect our eyes from the damaging UV and blue light, and ease the light transmission for a clearer visibility. The frames are light, comfortable, and are designed to shield our eyes from environmental irritants. This makes prescription sunglasses also an appropriate choice.
The Right Materials
Choosing top-notch materials in a pair of gaming glasses is critical to ensure long use. Luckily, several options are available in the market today. When selecting these glasses, make sure that they are lightweight. This is relevant, because these glasses are worn for extended time periods. Heavy eyewear may put unnecessary pressure on the ears and the nose. Look into the quality of the frame and lenses, as well as their compatibility with earphones or headphones.
Here are a few of the best…
Smith Optics
Known for their UV protective designs, Smith Optics is definitely a brand that could keep your eyes safe from all the dangers of long-term gaming. Always innovative in the eyewear field, this brand offers the latest in eye care and protection—the ChromaPop lens, which provide sharp colour enhancement, clarity, and superb polarization. The frames are light, sturdy, and stylish, with good air ventilation and close fit, such as Woodrow (the above image) or Coleburn (below).
To shop for more Smith Optics glasses, click here.
Oakley Glasses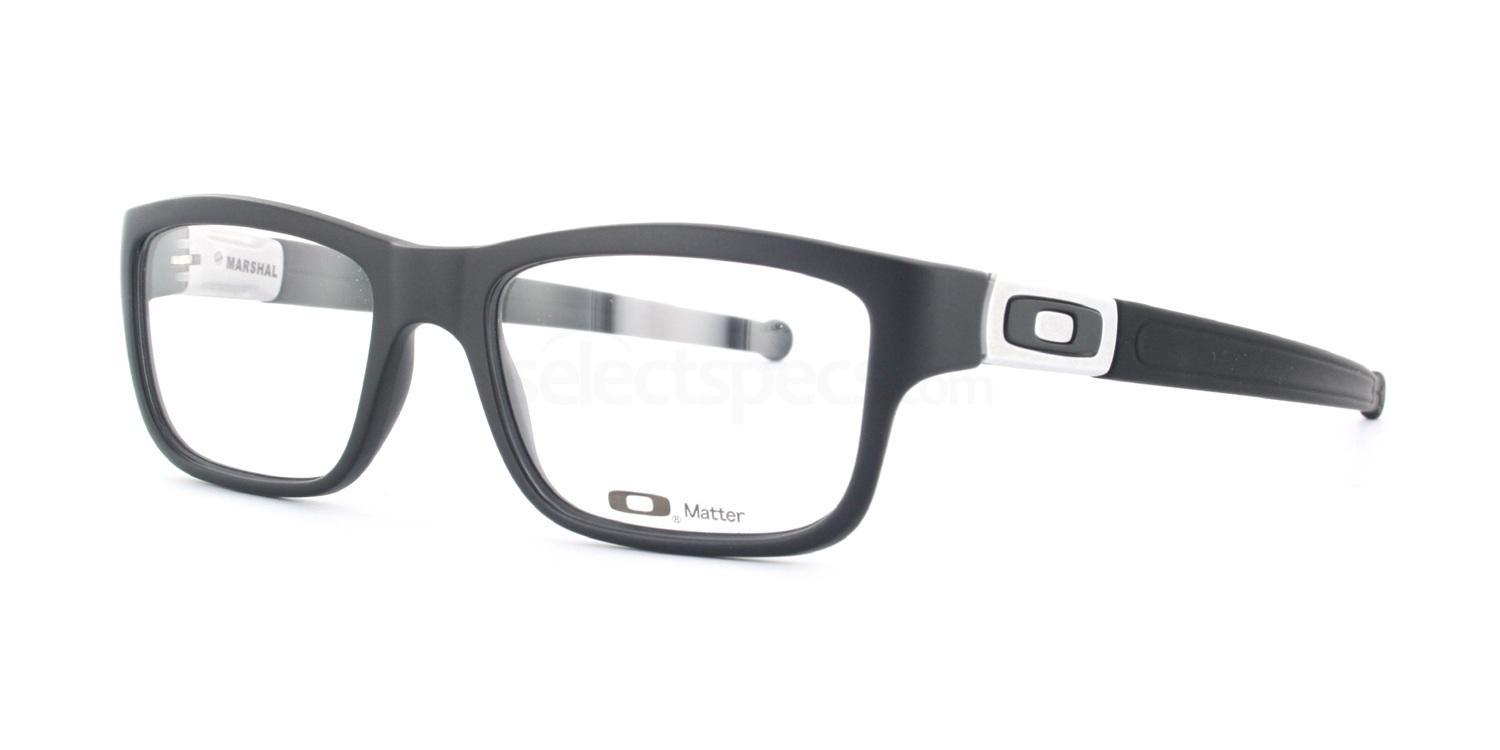 Oakley is a brand built for active people. It has the level of durability meant for any condition, which means that no matter how tough the game gets (or how many controllers and keyboards get thrown around), it would still stay as tough as ever. The frames are delicate and lightweight, but are always designed with the most durable materials, whether it would be titanium or O Matter. All frames have Three-Point Fit optical alignment system, which enhances optical performance, and are equipped with Unobtanium earsocks for improved grip, like OX8034 Marshal  (image above) or OX5067 Overlord (image below). For ultimate optics, order with Oakley Authentic Prescription Lenses.
Shop here for more Oakley glasses for gaming.
For those, who would rather use prescription sunglasses or ordinary sunglasses instead of prescription glasses, there is a wide range of brands that could accommodate your vision needs and preferences.
These brands offer maximum comfort, perfect for gamers, who need to keep their glasses on for hours at a time.
Revo
Revo gaming/night vision tint glasses feature an anti-reflective coating that helps improve contrast and minimize the screen's brightness. They come in various colours, but experts recommend the yellow tint as it's the most ideal for games that require accuracy and depth perception (ex. RPG games). By minimizing the irritating glare and blue light from the device's screen, the gamer can have an edge over his or her competition. The yellow tint also reduces the inference of eye fatigue. A good choice of sunglasses for gaming is Revo Cusp S 351025.
For more Revo sunglasses for gaming, shop here.
Oakley Sunglasses
Oakley offers various styles of sunglasses, a large number of which are prescription compatible. The Radar and Radarlock line of Oakley with interchangeable lenses allows gamers to choose the shape and colour of the lenses to improve their gaming performance, such as OO9181 Radarlock Path (the above image). It also provides a vented style to allow a cooling airflow. Oakley's Iridium coating accurately tunes the light transmission for the gaming setting. Non-vented lenses are offered with polarization to prevent the screen's blinding glare. The polarization reduces the haze and frame distortions present in standard technologies found in computer monitors and tablet screens.
Another appropriate model is 009223 Urban Jungle Collection Enduro with Plutonite Lenses (choose 24K Iridium Bronze base lens colour), which offers top UV Protection, while filtering the harmful blue light from the computer monitor or TV screen. The frame is designed for long hours of use, providing comfort and protection through the O Matter material it is made of. The pressure points are being eliminated through the unique Three-Point Fit optical alignment system.
Shop here for more Oakley sunglasses for gaming.
Prescription Performance Insert or Insert Adaptor
Prescription performance inserts or insert adaptors are designed to fit into specific sports sunglasses through clipping them behind the lenses, without the need to adjust the frame front or nose piece. Here, at SelectSpecs, we offer prescription inserts for the designer brands Bolle and Adidas. The RX Insert Adaptor is designed to fit the Bolle Swiftkick line.
Adidas proposes to its customers three types of prescription performance inserts. The first one is RXO Flexible Performance Insert, where the lenses are attached to the bridge piece, and it comes in small and large sizes. This model is the new version of the a779 Performance Insert.
The next model is RXO Rigid Performance Insert, which also comes in small and large sizes. The lenses of this product clipped in to the top of bridge piece.
The last model is a779 – RXO Performance Insert, which is an older model of the RXO Flexible Performance Model.
These are just a few of the best gaming glasses and sunglasses today. You can buy them with the existing specs or request a customized pair here.
Find out more about Revo sunglasses here and how they utilise lens technology developed my NASA.
Follow us: