With upcoming film sequel London Has Fallen building some momentum we couldn't help but reflect back on the first movie; Olympus Has Fallen.  Or, more precisely, reflecting back on the fabulous actor in it who portrays the character of Mike Banning!
Yes, we're talking about Gerald Butler of course, but who can resist him strutting off with some seriously stylish Oakley's sunglasses? This A-list actor really represents everything that is cool with those black and chrome fitted sunglasses, with his million dollar smile to match the perfectly masculine frames seen in the first part of the film.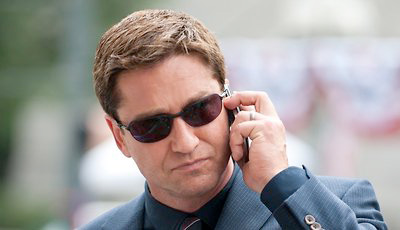 He will take on the leading role again as Mike Banning in the upcoming film set in London (makes sense why it's called London Has Fallen then.)  Although not many people will be attracted to the sunglasses over the action-packed scenes, for us the eyewear always makes the cherry on top of a great film, no?
The Oakley Square Wire sunglasses are made with a metal frame with polycarbonate lenses, as well as a hundred percent UV protected coating and non-polarised. Its 60mm lens width and 36mm height fits most face shapes and comes in three colours; a matte black frame, an emerald iridium and a polished black iridium. There are a wide variety of these Square Wire frames here on our website, from non-polarised to polarised which can fit into anyone's wardrobe just like Gerard Butler (well, we're not sure if he'd fit in there comfortably, but still.)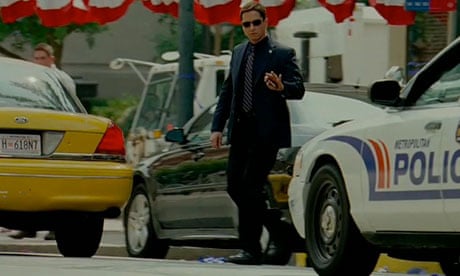 These hip specs are not as expensive as you might think, even though it has a chrome encrusted logo on the side and a shiny black glare, you will still find it affordable and guaranteed to be a stylish pair that will go with any kind of outfit. What you got to ask yourself is if the handsome Gerard Butler can pull them off then why can't you?
Clearly someone who knows how to dress, from his obsession with jackets to simple adidas running shoes that go with everything. He manages to always pull off the Oakley Square Wire sunglasses like the're nothing special, make them look fun and useful for that everyday look. With his nonchalant attitude and his relaxed persona, nothing is impossible to rock when it comes to clothing and accessories.
"Never make it look like you're trying too hard, even if you are." – Style mantra to live by!
Follow us: