Nicole Scherzinger is most recognised as being an extremely successful American singer, actress and TV personality, originally from the city of Honolulu in Hawaii.
The now 39-year old star shot into the spotlight after becoming a member of the well-known girl group, The Pussycat Dolls in 2003.
Scherzinger and the rest of The Pussycat Dolls managed to elevate into superstardom with the release of several infectious tunes including 'Don't Cha', 'When I Grow Up' and 'Jai Ho! (You Are My Destiny)'.
However, after two successful studio album releases, the group decided to go their separate ways in 2010.
Nicole is the only one from the group that has carried on being in the spotlight, with the launch of her solo career as well as various acting and television projects.
Recently, she is most known for being one of the four current judges on UK reality show, The X Factor as of 2012. She has a recurring role on the show as of today.
Scherzinger has also gained an acting role in the West End, as the lead role of Grizabella in the musical Cats. She was highly praised by the media for her performance.
Read on to discover some of the best eyewear looks from the multi-talented star!
Woman in Red
Nicole is absolutely rocking this all-red ensemble in this promo shot for her press tour of the UK.
A graphic bright red bodysuit is worn here with some minimalistic gold jewellery.
Wavy locks, a bold lip colour and a funky pair of matching sunglasses make up the rest of this awesome outfit.
What a great look!
Steal Nicole's style with this pair of similar Carrera CARRERA 130/S specs.
Beach Babe
Nicole is showing that she has great style even on the beach.
The star is revealing her slim and toned figure in this summer filled shot.
A red bikini has been paired with a glitzy coverup which is fit for any A-lister!
An effortless summer hairstyle and blacked out sunnies make this a look to die for.
Get Nicole's look with this pair of similar McQ MQ0058SK specs from our range.
Formal and Fancy
Nicole has gone with more of a formal type look for this street style shot.
She has opted for a fitted crisp white shirt featuring a deep V neckline and a midi length red and black houndstooth skirt – a perfect everyday outfit for the office!
Matching court heels, simple jewellery and a bold pair of specs complete the look.
Check out this pair of similar Miu Miu MU 52SS sunnies from us.
Healthy Hiker
Nicole and her fellow Dirty Dancing castmates have taken a break from filming to have a casual hike in the heart of the North Carolina forestry.
Miss Scherzinger has definitely dressed appropriately for the occasion with this fashionable get-up.
Her long-sleeved turtleneck is so on trend right now!
She has paired it with some fitted leggings and brown knee-high boots – what a comfy combo.
To finish off the look, Scherzinger is wearing this bright pair of specs.
Steal Nicole's style with these similar Guess GU7363 sunglasses from our online range.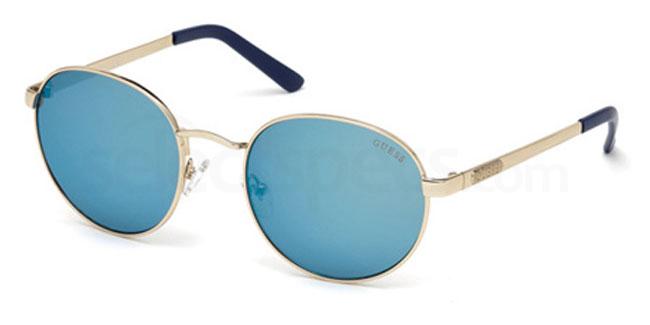 Tag #SelectSpecsSelfie for a chance to be featured on our page!
Follow us: