Everyone seems to have their own definition for the "hipster". For men, maybe it's that giveaway beard, those rolled up jeans, a vintage pipe. For women, it's probably that hat you never take off, your just-got-out-of-bed hair, or the fact that you have a battered looking book about the Beat Generation tucked under your arm like a clutch bag.
Hipsters can be defined in so many ways. But the one thing that both hipster men and hipster women can relate to in fashion is that signature pair of glasses. Because short-sighted or not, every hipster needs a pair of intelligence-boosting frames to be able to discuss art, philosophy and the best film noir movies with their peers as they sip on organic chai in their local vegan coffee shop.
Glasses make you at least 30% more intellectual; that's a FACT. So if you're into the whole hipster fashion, here are our top 5 spectacles for hipsters.
1) Thick Black Frames
If there was a recipe for creating hipsters, it would include a generous serving of thick black spectacle frames. These Ray Ban RX5121 Original Wayfarer glasses (or the Ray Ban RX5228 for women) are the ultimate hipster specs and they guarantee an instant transformation.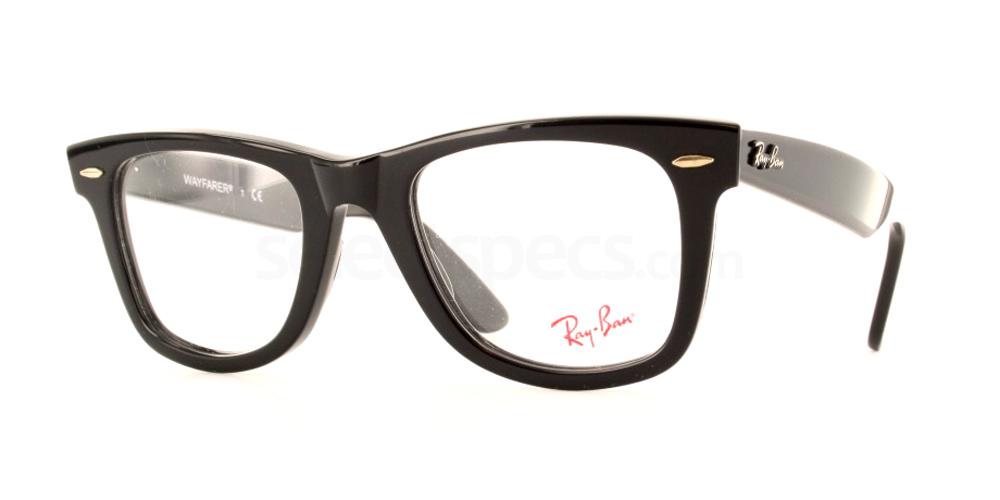 2) The Eco Friendly Glasses
Hipsters care about the environment and although they don't seem to sacrifice style (this is purely accidental and effortless of course), saving the earth will always come before fashion. Sound like you? If you consider yourself to be a bit of an eco-friendly hipster type, give back to the planet with these simple yet awesome looking unisex Hallmark A6838 specs, made from bamboo and recyclable acetate.
3) The Clear Look Glasses
There's something nerdy yet chic about clear frame glasses. They're the type of specs you might see a hipster wearing because they're so outrageously hipster that they don't want to be seen wearing the same thing as other hipsters. The Savannah 8122 unisex glasses are not only the 'avant garde' alternative to typical black frames, but they're also an absolute bargain at just £10.00!
4) The Full Round Frames
Another very popular hipster style of eye glasses is the retro inspired full round frame. Maybe it's the burning need to recycle/upcycle anything old, or maybe it's a feeling of being born in the wrong decade, or perhaps it's just the urge to seek something different. Whatever it may be, almost every hipster has a place in their heart for vintage. So these retro style Univo U26 frames for men and women are a total find.
5) The Semi Rim Frames
Geek chic just got scientific…..these two-toned style of glasses are the weapon of choice for science-y, philosophical types. Put these fantastic frames on and you'll be daydreaming about exobiology and watching back to back episodes of Cosmos in no time. For just £29.50, these unisex Hallmark 8811 specs are an absolute steal and they have "new age hipster" written all over them!
Follow us: