Zoe Elizabeth Sugg: fashion/beauty YouTuber, vlogger, and author.
Since forming her own YouTube channel in 2009, Sugg has leaped into superstardom with her fashion and beauty style videos.
The now 27-year old star (publicly known as Zoella) has accumulated more than 976 million views on her main channel named 'Zoella' as well as over 11 million subscribers.
She also has a second channel 'MoreZoella' where she regularly uploads vlog style content.
This gives her fans an insight into what she does in a typical day.
In recent years, the internet sensation has also published 3 books as a new author titled 'Girl Online,' 'Girl Online: On Tour,' and 'Girl Online: Going Solo.'
They have all been successful best sellers, especially in the UK.
Currently, she is working to expand her 'Zoella Beauty' collection with a launch of new products which is due to be released at the end of this year.
She is a massive influence to her many female fans in terms of style, being known to have a cute and feminine everyday look.
Without further ado, lets take a look at some of Zoella's best fashion looks from this year so far!
Sultry in Stripes
What a great look from Miss Sugg!
In this shot, she has been pictured with her Mum next to a Brighton beach hut – so sweet!
Zoe has opted for a casual look for the occasion with a monochrome striped tee and bright yellow culottes combo, which is just so on-trend right now.
An oversized denim jacket and some white coloured Converse trainers help to bring the look together.
She is also sporting a great pair of sunnies here, which are just so cool.
Check out this pair of similar Polo Ralph Lauren PH3109 to get Zoe's look:
Print Princess
Zoe is showing that she knows what she's doing in terms of style.
In this shot, she is posing for an Instagram selfie wearing a slouchy striped tee which features a numbered print, giving off a slight sporty vibe.
She has paired this with a bold red lip as well as this awesome pair of tortoiseshell glasses, which are totally chic.
Steal Zoe's style with these fabulous MICHAEL KORS MK4041 KAT specs from Selectspecs:
Bright & Bold
Zoe is keeping it cool in this shot whilst walking in a local park.
The 27-year old has opted for a striking outfit whilst getting some much-needed exercise.
An illustrated tee has been styled with some striped culotte style trousers, as well as a vivid red bomber jacket – what a great outfit!
Casual flats, a black tasseled handbag and a great pair of sunglasses tie this look together very well indeed.
Get the look with these Polaroid PLD 4052/S specs: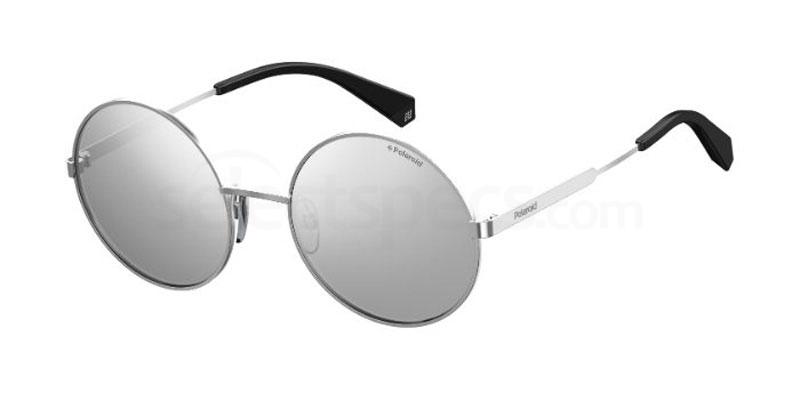 Texture Mix
We are absolutely loving this outfit from Miss Sugg.
A leopard printed jumper and some acid wash jeans have been styled with an oversized pleather coat with faux fur trim.
Can we also take a moment to appreciate this trendy but cute hairstyle she is rocking?
Simple but Stylish
The last and final look from Zoe is more of an understated, minimal look.
She has paired a cosy white knit with some ripped jeans and floral boots, definitely adding interest to the otherwise plain ensemble.
A baker boy style hat as well as a matching floral bag completes the look perfectly.
We love it!
Be sure to check out this similar post on 'Blogger Jordan Lipscombe's Eyewear Style'
Tag #SelectSpecsSelfie for a chance to be featured on our page!
Follow Us: