Signia Active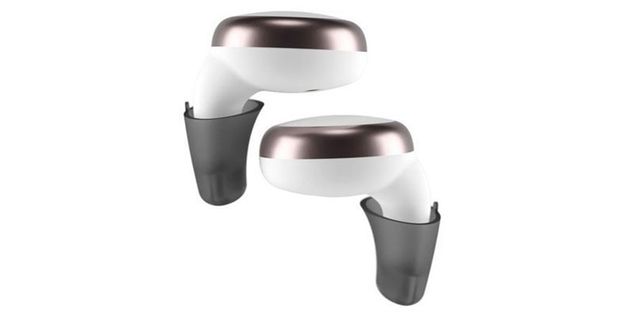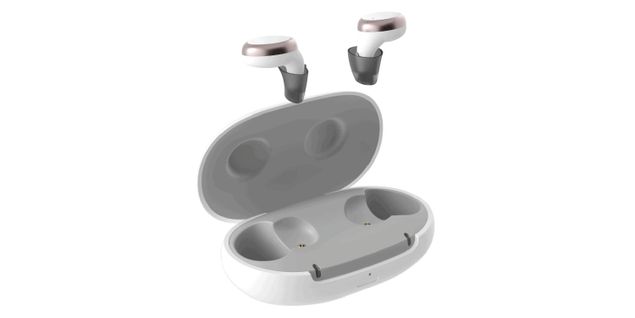 FREE UK & WORLDWIDE SHIPPING
Orders over ¥377.71
便捷的退换货
100% satisfaction guaranteed (FREE returns UK only)
Available to Order - More Details

FREE UK & Worldwide Delivery on orders over £49.00

Dispatched from Westgate on Sea, UK
Product Description
Product Description
Key Features
Unique Design – not your typical hearing aid
Programmable
Mobile App available
Latest Signia technology
Rechargeable
Full music streaming capabilities
Overview of Aid
The Signia Active breaks all conventions when it comes to a hearing aid design – gone is the 'traditional' hearing aid design and instead we have this modern contemporary design that looks more like your common wireless headphone or streamer.

This aid is packed with technology and uses the same technology in all other traditional hearing aids. The hearing aid element of this device is fully digital and fully customizable by the audiologist with minor adjustments available to you through the Signia app. But this is so much more than just a hearing aid. You can stream your music, TV or phone calls as if it were a wireless headphone but what makes this the perfect headphone is that it will re-balance the music you're listening to and match your specific hearing requirements, a tailored experience all round.

The Signia Active contains the latest Signia chip that automatically adjusts the hearing aids characteristics based on your current listening environment, for example, this hearing aid will detect that you are in a crowded environment and automatically supress unwanted background noise with a focus on picking up speech. Basic tuning to the hearing aid can also be done remotely by one of our in-house Audiologists via the free mobile app.

The Active comes in 2 different technological levels while keeping the same unique design. The Active Pro has more signal processing channels which offers greater fine tuning and improvements for speech in noise.
Sound Quality
Device
In General
In Crowds & Groups
Features
Active
Active Pro
The Signia Active and Acitve Pro is a fantastic choice for anyone with a mild to moderate loss and unrivalled at this price with this technological spec and features.

This In The Ear design is also a friendlier device to wear if you are a glasses wearer and also friendlier when it comes to mask wearing due to our current climate. A Behind The Ear device can be cumbersome when wearing with glasses and/ or face covering.
Pros & Cons, at a glance
Pros
Cons
Easy to fit and remove

Rechargeable and optional wireless charging

Smartphone app available to enable adjustments

Does not look like a hearing aid

Fully programmable to your audiogram making this aid tailored for your hearing requirements – further fine adjustments are available if hearing levels change

30 day money back guarantee if you're not satisfied or if the hearing aid does not fit well in your ear

2 year warranty
Cleaning the aid can be fiddley so not recommended for anyone with poor dexterity

Wax build up is common which if not cleaned correctly can damage the aid – cleaning kit is supplied
Features & Specs
Specifications
16 channels
4 programme options for specific environments
Automatic background noise suppression
Advanced feedback management function to reduce the change of a 'whistling' hearing aid
SoundSmoothing technology which helps smooth out any loud noise e.g. the slamming of a door – SoundSmoothing technology quickly supresses any sudden loud noise
eWindscreen activated – this reduces wind noise
Clever 'TwinPhone' function available (only available with a hearing aid pair) – if you select the TwinPhone setting on your hearing aid it will then transfer any phone signal picked up by one hearing aid and automatically copy that it to the other one. This results in creating a stereo sound which makes it easier for you to hear the full phone conversation
Tinnitus masker function available
Basic Remote Tuning Available
Dimensions
Length: 2.3cm
Width: 2cm
Height: 1.5cm
This product currently does not come in any alternative colours.
Options
This device can be set up either one or two ways – this can be programmed specifically to your hearing requirements or pre-programmed for a mild to moderate hearing loss.

As our hearing deteriorates we begin to lose the higher frequencies first, in other words, clarity. A pre-programmed setting is designed to enhance clarity for any mild to moderate hearing loss sufferer.

If requested, we can add the following programmes on this device
General Listening
Noisy Environment
Outdoor (wind noise reduction)
TV
Music
TwinPhone mode (applicable when you have a pair
Download the FREE app to adjust the hearing aids volume as well as its bass and treble for further fine tuning to your personal liking.
What's in the Box?
Hearing aid box/ Charging case
USB charger
Selections of click sleeves with size Small, Medium and Large – let us know what size you require for future reference
Pack of wax guards
User Manual (including cleaning and maintenance advice)
A simple guide to your hearing aid programmes and adjustments – this also includes a QR code for easy pairing with your smartphone and take full advantage of the app (this can be done easily even without the QR code)
Cleaning brush
Maintenance
All hearing aids need to be regularly cleaned and cleared of ear wax to make sure you're getting the most out of your device.

If the aid is not maintained correctly then this can lead to malfunction down the line. Always check for wax blockages and battery life if you believe the hearing aid is not working.

These are not waterproof so do not get them wet.

It is recommended to replace click sleeves regularly as well as the wax guards.

This hearing aid can be re-programmed by one of our audiologists.