It's holiday time for our favorite celebs. We are already spotting them vacaying in stylish locales enjoying the summer sun in the most dreamy places, making us green with envy.
Surely they know how to look good in those swimsuits, or maybe it's just their job.
The real beauty behind a stunning look is being confident in your own skin, and there's no doubt about that.
To feel even more confident, we can spy on our beloved celebs like Kyle, Kendall and Haley Baldwin who are always on point in matters of stylish looks.
Let's check out what looks they have chosen to flaunt on these hot days.
Kylie Jenner
Kylie seems to enjoy the poolside more than ever with this Barbie inspired look. Pink is king this year, and we have seen it overused by all celebs with a touch of playfulness.
Very feminine and sexy; the two piece bikini can make anyone feel like a doll.
If you want to copy Ky's fabulous sunglasses, try these pink: Adidas a422 arriba. They are sporty and feminine at the same time.
Kendall Jenner
Kendall is also in a Barbie mood, choosing a luxurious green bikini with a '90s vibe. Taking us back in time to the "legally blonde" look, she is absolutely gorgeous!
A pair of black cat eye sunglasses perfectly match her bikini. These Vera Wang CAT frames are the most fashionable accessory you can wear this summer.
Buy Now »
Emily Ratajkowski
Emily Ratajkowski has chosen a navy look, light blue swimsuit, sailor hat, and a pair of super stylish Salvatore Ferragamo SF835S sunglasses.
The strong contrast of the white frame and black lenses make these sunglasses very sophisticated and perfect for adding a touch of cool to your summer outfit.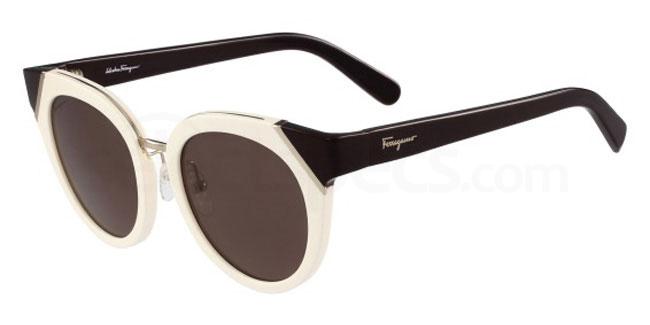 Bella Hadid
Bella Hadid always stuns, but this time she has outdone herself with sun kissed skin and an elegant white swimsuit, plus a pair of  unique Miu Miu MU 52SS red sunglasses. This elegant and colorful pair makes your summer days more fashionable than ever.
Haley Baldwin
Haley Baldwin flaunts a fantastic tan while out at sea.
The clear blue waters in the background make us dream of sunny days, sand under our feet and parties under the sunset.
Surely, Haley is enjoying the tropics in a neon pink bikini and blond beachy locks. The barbie style is very in vogue among celebs this summer.
In the comment section below, tell us which of these hot looks you like the most and which sunglasses you would like to buy immediately!
Tag #SelectSpecSelfie for a chance to be featured on our page
 Follow Us: