RnB, hip-hop, and soul music lovers who grew up in the nineties would without a doubt remember a band member from TLC called Chilli.
For those in the dark, TLC was an all girl music group consisting of members T-Boz, Left Eye and Chilli.
Presently, they're only T-Boz & Chilli following the death of Left Eye.
TLC is the group's acronym for the first letter of every member's name.
Rozonda Thomas a.k.a. Chilli is the sexy member that added a sleek R&B touch to the group.
It's hard to imagine that Chilli (Rozonda Thomas) turns 46 years old this year.
Chilli was born to a Middle Eastern father and mother of Indian descent.
She was able to meet her dad for the first time in 1996 via Sally Jessy Raphael's talk show at the age of 25.
Some people have said that TLC was the forerunner of female bands that came afterward, such as The Spice Girls and Destiny's Child.
First and Foremost A Dancer
Rozonda Thomas worked as a part-time backup dancer for an American R&B duo Damian Dame.
It was from there, she was discovered by their then manager Perri "Pebbles" Reid.
Chilli also appeared in Whitney Houston's music video I'm Every Woman as one of the dancers.
She was the last to join the group following the departure of Crystal Jones.
The band nicknamed Rozonda 'Chilli' to maintain the acronym 'TLC.'
Choose the stylish and simple looking spectacles by Ray-Ban RB3025 Aviator for your next outing:
An Actress
Chilli made guest appearances on TV sitcoms such as  The Parkers, That 70s Show, Living Single, and Strong Medicine.
She also had a part in the Charles Dickens classic – A Diva Christmas Carol – where she played the role of Marli Jacob.
In 2011, she was offered a cameo role in an American comedy-drama called Single Ladies.
Executive Producer
In 2005, Chilli and T-Boz worked as the executive producer for a talent search reality show.
They were on the quest to find a candidate that will record a single with Thomas and Watkins and not be a (late) Lisa Lopes replacement.
The winner had the opportunity to perform live in the season finale, but the show only lasted for one season.
She appeared as herself when she worked as an executive producer for a VH1 reality show titled What Chilli Wants.
The show charted her dating journey in finding the perfect man.
For the 2013 biopic CrazySexyCool: The TLC Story, she worked as one of the producers on the movie.
The name of the film formed the group's second album, CrazySexyCool.
The film featured four number one singles such as Creep, Waterfalls, and a new track written by singer Ne-Yo titled Meant to Be.
The film became the highest-rated original movie premiere in VH1 history generating 4.5 million viewers.
Chilli has a thing for aviator glasses. If you find Ray Ban to be expensive, Dakota 8115 is more affordable at £23: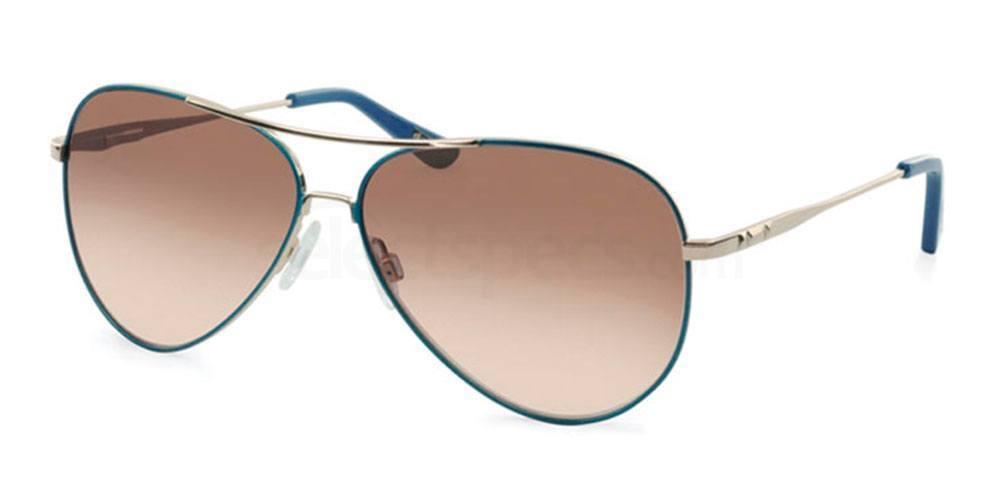 Supporter of Safe Sex
TLC pinned condoms on to their oversized trousers in one of their controversial music videos titled Ain't 2 Proud 2 Beg.
The group explained they wanted to make a social statement by doing something captivating.
The aim of this tactic was for kids to ask questions and have discussions about condoms, as well as the importance of safe sex.
No doubt she loves teardrop aviators. There's also a pink version by American Freshman TAYLOR:
Read more about her predecessors: 1980s Hip-Hop Fashion & Eyewear
Tag #SelectSpecSelfie for a chance to be featured on our page!
Follow Us: