The cute member of a global sensation named One Direction has been spotted out more than a few times recently, rocking a classic Ray-Ban Wayfarer model . In all likelihood he'll continue to do so, especially now that summer is just a few steps ahead of us and its light becomes harsher day by day!
Apparently, the blonde Irishman decided to seduce an audience with a pair of dark shades and this doesn't come as a surprise given the fact that Niall's career is in the dizzying rise, so he probably wants to maintain his popularity by enhancing his visual identity (if that's even possible since the ladies already find him insanely attractive!)
At the moment, he's the only one from the 1D who truly enjoys dominating the red carpet with a pair of awesome Ray-Ban sunglasses.
Jamie Scott reveals 1D aren't going hip-hop for album no. 5. May we suggest jazz funk instead? http://t.co/YrPHqY7xQF pic.twitter.com/hQrrwQJvgE

— Sugarscape (@sugarscape) May 25, 2015
Now, Niall might be quite young, but with this pair of Ray-Ban's classic sunnies he really gets that timeless-rock-slash-movie-star look. Awesome choice, Niall!
He sported this timelessly cool style with a classic suit and the same pair of Ray-Ban sunglasses at the recent Billboard Music Awards event. Obviously to the delight of female fans in the background, who were more than happy to take a selfie with their favorite music performer!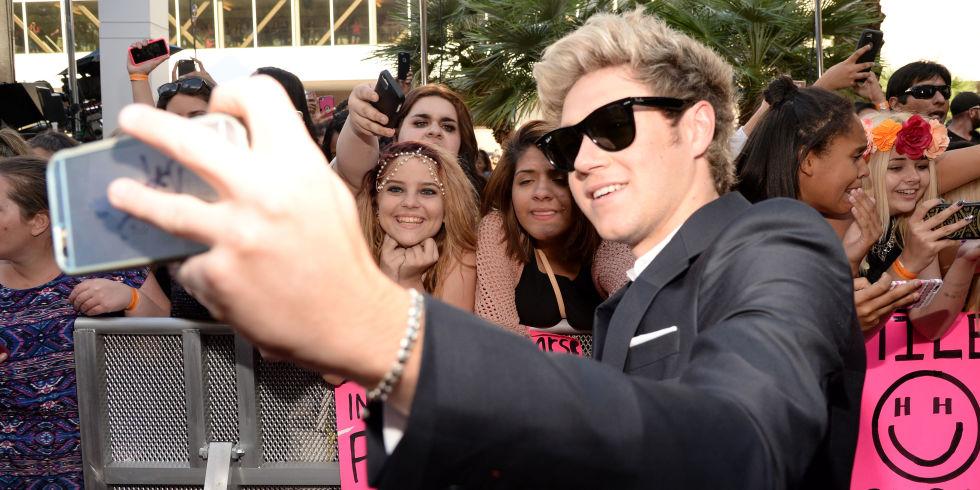 It seems like there's only one direction for Niall – and it's definitely Ray-Ban! Check out the offer of Ray-Ban Wayfarer styles here at SelectSpecs and get that desired casual summery look. Getting cool is easier than you think, you know? All you need is a positive attitude and a pair of Ray-Ban's.
Follow us: