The very popular Elizabeth "Liz" Hurley is an enigma, a woman who is the ideal definition of a woman of substance. The English model/actor has made her presence felt in the beachwear-lingerie brands and even featured as the model for prestigious brands.
Her stint in films like Bedazzled, Austin Powers-International Man of Mystery, and presently, her role as Queen Helena in The Royals has fans calling out for more of her. In The Royals, Elizabeth Hurley is playing the role of Queen Helena in the contemporary world, and she has been playing this lead role quite successfully too. Talking of style, this diva is a true-blue fashionista. Her statement sunglasses and her apparel (memorably 'that dress' fastened merely with safety pins!) have always drawn international attention.
Now since, we are focusing on her style, let us check out the Instagram account of this diva and spot the best five styles of sunglasses that she has stunned us with.
The Big Celebrity Sunglass Look

Elizabeth Hurley has shared her big celebrity sunglass look on her Instagram account. Her picture is very chic, and though she has captioned it as relaxing and getting some Vitamin D in India, we believe she's looking super-hot in this anyhow.
However, get a look of the similar match with Tiffany & Co's TF4068B to style up like her. The iconic light 'robin egg blue' hasn't been missed.  
The Laid Back Look
Liz Hurley surely knows best to raise the heat of any look. Whether she's dressed in a plaid jacket or she's lounging by the pool, her hot pair of shades are firmly in place. Once again, she is seen in a deep V-Necked swimsuit in pink and wearing a pair of dark full rimmed sunglasses.
A really close match in the pair of Dakota 8094 Designer sunglasses possesses the shape that would suit faces with a sharp chin and would make one look hot and stylish just like Elizabeth Hurley.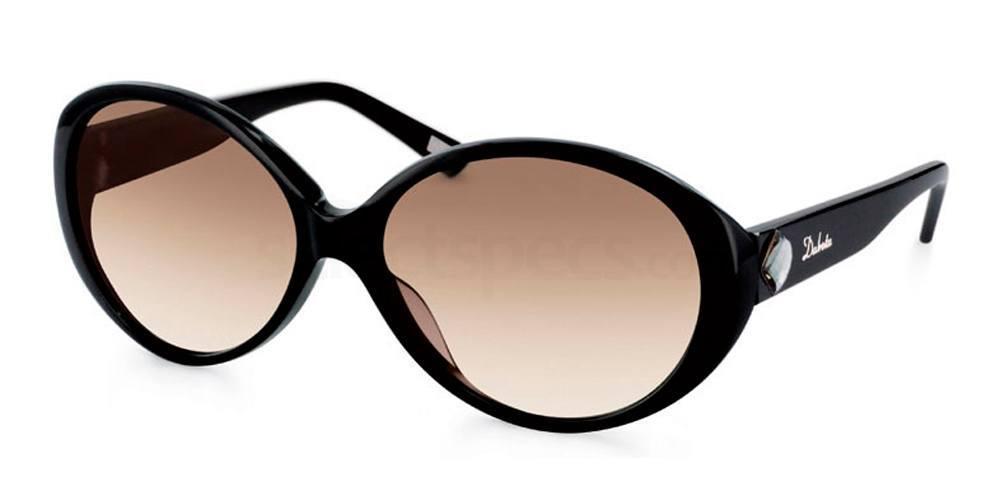 Fun in Stylish Black Aviator Shades

Elizabeth looks really casual and cool with her puppy Raja. Her snap shows her wearing a pair of thin-rimmed sunglasses that are every woman's must-have and work well for the bombshell.
The Bvlgari BV6077B model bares an amazingly resemblance to could give you a stylish look just like Liz Hurley. The classic aviator shape and design has been elongated with a subtle cat eye flick, adding a touch of elegance Liz Hurley no doubt couldn't resist. 
Light Shades in Cool Outdoors
This is Elizabeth Hurley for you. In one snap, while the diva is stunning the world in her pair of darkest of the dark shades, and in yet another snap like this one here, she is seen chilling outdoors.
A close resemblance, Tiffany & Co.'s TF3034 have light coloured, almost transparent lenses, with a silver grey rim and stylish decorative arms that are sure to bring out the girl in you. Perfect for any day out!
The Aviator Selfie
As Elizabeth Hurley was getting ready to make her way to Northumberland, she was dressed and all wrapped up in the woollens and a bright maroon stole around her neck. Her parted lips and makeup were bang on and so were her perfect shaded aviators that we feel had always been there. This snap is our favourite from her Instagram.
Get a similar pair of glasses from the Gucci Brand. The GG4276/S pair of Aviator sunglasses is something that you too might want to try any day. The DDB Gold Copper brown mixture of arms and rims make the brown shades just perfect and one cannot simply ignore the silver arms that make sure there is bling wherever you go.
Be the Royals that you have seen our Queen Helena aka Elizabeth Hurley be and amaze the world.
Follow us: