The age of teen TV celebrities, the idols for 90s kids the world over, is long gone.
The new teen stars are now without a doubt YouTubers, with one of the most popular trends recently involving many vloggers taking part in music videos 'fights' between YouTube-famous gangs in order to be crowned the winner.
One of the rising stars in this arena is Bryan Le, a Vietnamese 21 year old, better known as social media influencer RiceGum. He is part of the Clout Gang, whose members include the likes of Alissa Violet and FaZe Banks.
His fame started with his popular "These Kids Must Be Stopped" series, where he would roast popular web stars such as Loren Gray, Jacob Sartorius and Hunter Rowland.
The star influencer has garnered over 9 million subscribers to his YouTube channel, with his recent video "Its EveryNight Sis", topping an incredible 130 million views.
While the star may have an impressive following, he's made an impact on us most with his super stylish look. Rice mixes classy fashion pieces from the likes of Luis Vuitton and Givenchy  with hip-hop style garments to create super cool looks.
Read on for his best looks and slickest shades, and how to get ahead of the hottest trends for 2018!
Behind The Scenes
In the snap above, Rice is photographed with fellow Clout Gang member Alissa Violet on the set of their video to "Its EveryNight Sis".
The look is super cool: a black and white Givenchy shirt and a Luis Vuitton bag are perfectly teamed with a pair of black jeans and contemporary black sunglasses.
Try these Rice Gum inspired Karl Lagerfeld KL936S sunglasses to lift your look to an all new level!
And if you like the shades worn by Alissa Violet in the picture, these Marc Jacobs MARC 168/S frames are the perfect match!
Ready To Rumble
Calling all fight lovers!
We're loving Rice's pink Supreme hoodie worn with a pair of statement oval sunglasses. The thick white frames pack a punch with their killer retro vibe.
If you're looking for round shades with buckets of cool, look no further than the Calvin Klein Jeans CKJ121s.
Modish with an edge, you'll be crowned King of the Ring every time!
Colour Block Separates
If you are looking for something a little more sophisticated, this ensemble is perfect for you.
Rice pairs a red hoodie with a pair of classy black oval glasses. It's the perfect combo for those of you who love to work a geek-chic look, but want a touch of slick urban styling.
We think the William Morris London WL8522 make the ideal match – grab them below to steal Rice's style!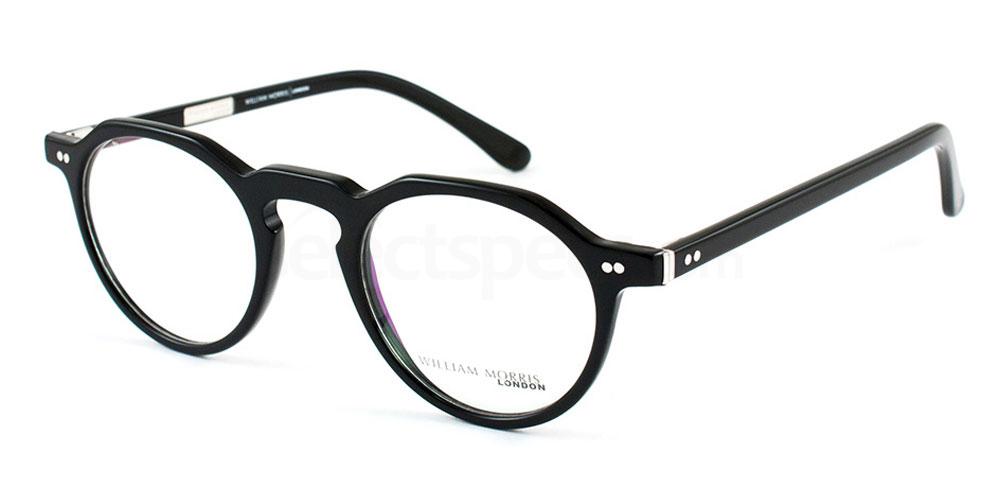 Its EveryNight Sis
Racking up over 130 million vibes, Rice's diss track (which pokes fun at fellow YouTuber Jake Paul and features Paul's ex-girlfriend Alissa Violet) hit the Hot 100 charts in America last year, cementing Rice as social media superstar.
If you're digging the star's slick look in the playful video, check out the Carrera 6000 wayfarers – an essential wardrobe staple!
Let us know in the comment section below which of RiceGum's sunglasses you like the most!
For more eyewear inspiration check out our look at Alissa Violet's coolest sunglasses.
Tag #SelectSpecsSelfie for a chance to be featured!
Follow us: