These days, it feels like if the term Supermodel has lost its relevance. In the 80s and 90s, supermodels were super beings.
They were the goddesses of fashion; featured on every magazine cover with Amazonian-like athletic bodies.
It was the peak time for supermodels, and they used the limelight to build their brands.
With their beauty, the former supermodels commanded the spotlight, cameras, and left their mark on the fashion world.
Cindy Crawford
Among the top supermodels of the 80s, Cindy frequently appeared on covers of many fashion magazines and runways including W, Vogue, Ralph Lauren and  Christian Dior.
During her modeling career, she also released various exercise videos which were very successful as well as making appearances on TV shows and films.
She also created her own beauty and homeware lines called Meaningful Beauty and Cindy Crawford Home Collection.
The perfect shade for the beach Dolce & Gabbana DG4244 LOGO PLAQUE
Claudia Schiffer
Claudia is often compared to Brigitte Bardot and holds the record for the model with the most magazine covers.
She was the first model to be featured in Vanity Fair, and Rolling Stone and is one of L'Oreal's longest standing ambassadors.
Four successful exercise videos were released by the model titled: Claudia Schiffer Perfectly Fit.
Wear white glasses like the Salvatore Ferragamo SF835S, and you're ready for some window shopping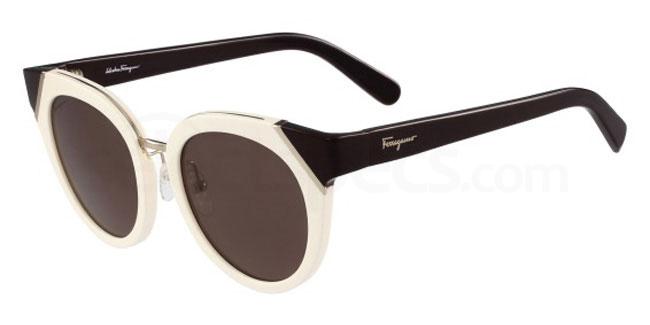 Helena Christensen
Helena is a former Victoria's Secret Angel, ex-beauty queen, and bag designer for Kipling.
The Danish model is also a keen photographer and seasoned traveller.
She's a Global Explorer for the Luxury Collection Hotels and Resorts.
Involved with various charity works such as the Fashion Targets Breast Cancer campaign.
There's no shade like the pink sunglasses by MICHAEL KORS 0MK1012 VIVIANNA I
Linda Evangelista
This Canadian model is known for being a longtime muse of photographer Steven Meisel.
She is one of the models that refused to diversify her career as did her contemporaries.
An activist for HIV/AIDS research and awareness, Linda received a star on Canada's Walk of Fame in Toronto.
A similar design to Linda's are the MICHAEL KORS 0MK1022 TIA for jet skiing fun
Naomi Campbell
American magazine 'Interview' declared Naomi as the most powerful model of them all.
In addition to modeling, acting, and appearances in various lucrative campaigns, she's also involved in many charity works such as the Nelson Mandela Children's Fund.
Naomi Campbell became the first black model to appear on the cover of French Vogue and American Vogue.
Replica white glasses. The Tonny TS943 are perfect for when you are in a modellng mood.
Gisele Bundchen
A Brazilian model and one of the highest-paid models in the world.
She got her big break working for Alexander McQueen and is often seen as a carbon copy of Elle MacPherson.
Gisele was named the top Brazilian celeb who appeared in the most TV commercials in Brazil in 2014 and 2015.
For a versatile eyewear, go for the Ray-Ban RB4101 – Jackie Ohh (1/2)
Kate Moss
FHM ranked her 22nd on their list of the 100 Sexiest Women of 1995.
She's known for her waifish figure, size zero, and average height at 5ft 6.
She was named the second highest paid model after Gisele.
Kate was the face of British motorcycle brand Matchless.
My heart shaped glasses Miu Miu MU 54RS goes perfectly well with my casual top.
Iman
Though her full name is Zara Mohamed Abdulmajid, the model goes by her professional name; Iman.
With her long neck and copper skin tone, she was a favourite among designers such as Yves Saint-Laurent.
One of her top achievements includes launching a cosmetics collection.
She's considered a pioneer in the beauty industry due to providing hard to find shades for women via Iman Cosmetics.
Channel island vibes with the Polo Ralph Lauren PH3109 sunglasses
Read all about Tyra Banks
Tag #SelectSpecSelfie for a chance to be featured on our page!
Follow Us: