If you've heard the name Taraji P Henson, it would probably be from the popular Fox TV series Empire. Her character's name is Cookie Lyon.
She's ambitious, fierce, loud, and bold with her choice of cut throat vocabulary; not taking rubbish from anybody and very edgy type of person.
All these attributes are what makes her favourites amongst all the casts.
Before hitting the big screen, she attended  Howard University where she studied acting.
Ms Henson recently joined MAC Viva Glam family with the launch of two new lip colours.
Her Journey
Before Empire, Taraji had smaller roles on TV shows such as The Division, Boston Legal, CSI and Person of Interest.
Her most current show is based on a fictional company known as Empire Entertainment.
The show's drama comes from a power struggle within the family on who's going to be the company's future CEO.
She plays the ex-wife of the CEO and a mother to three boys.
Taraji's charcter knows how to ruffle feathers and get under the skin of anyone that stands in her way.
Some of her punchlines on the show are:
"You want some Cookie's nookie, ditch the bitch," and, "Get rid of fake Halle Berry."
Her years of challenging work paid off in 2015 when she won Critics' Choice Television Award for Best Actress in a Drama Series.
For the show Hidden Figures, Taraji played Katherine Johnson: an African American physicist and mathematician.
The role won her a Screen Actors Guild Award for Outstanding Performance.
Over The Top Fashion
Aside from the emotional drama often displayed by Cookie, another reason to watch the show is to see what she will be wearing.
Her wardrobe on the show is an accurate reflection of her character.
With each episode, fans wait in anticipation to see what the matriarch of the Lyon clan will be wearing.
Let's face it: fashion police have nothing to say about Cookie wearing leopard print from head to toe.
To copy her look, go for similar sunglasses such as Marc Jacobs MARC 16/S:
Film In The Works
At present, Taraji has three films project awaiting release.
The first is a drama comedy titled She's Living My Life produced by Tyler Perry.
The second film is called Proud Mary: a movie about a hit woman called Mary.
Her life changes when she meets a boy who awakens her maternal instincts.
And finally, Ralph Breaks the Internet: Wreck-It Ralph 2.
Taraji plays the role Yesss – an expert on the web.
Just like Taraji, you too can be the drama queen of eyewear, by sporting Marc Jacobs MARC 116/S: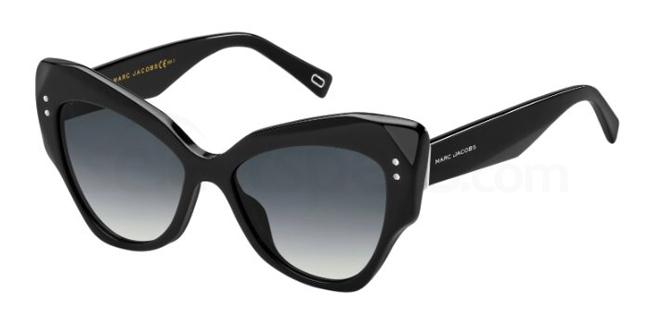 Henson's Memoir
Ms. Henson has written a book titled Around the Way Girl, in which she recalls her journey from Washington DC to Hollywood.
She shares the story of her father, his life challenges, and her own experience as a single mother living through violence she witnessed at home and on the streets.
She shares the ups and downs of being a black actress, the pitfalls, challenges, and disappointments.
Read up on style star
Lucy Liu
Tag #SelectSpecSelfie for a chance to be featured on our page!
Follow Us: