DJs are the ones that help create a great party atmosphere during music festivals, fashion shows, award ceremonies and much more.
In their little DJing corner with their hands on their tools, they create memorable tunes and various sounds that leave their fans and party goers wanting more.
The ability to come up with songs either by sticking to one genre or seamlessly combining different music titles is what makes a great DJ.
David Guetta
He started his DJing career over 33 years ago at the age of 16. In addition to being a DJ, he's also a songwriter, remixer and record producer.
David has worked with record artists such as Kelly Rowland for the soundtrack – 'When Love Takes Over' in 2009.
His style of music falls into EDM (electronic dance music), house, progressive house, electro house and dance-pop.
Just like David, you too can enjoy wearing these classic lenses by choosing Ray-Ban RB3025 Aviator – Large Metal in matte gold brown: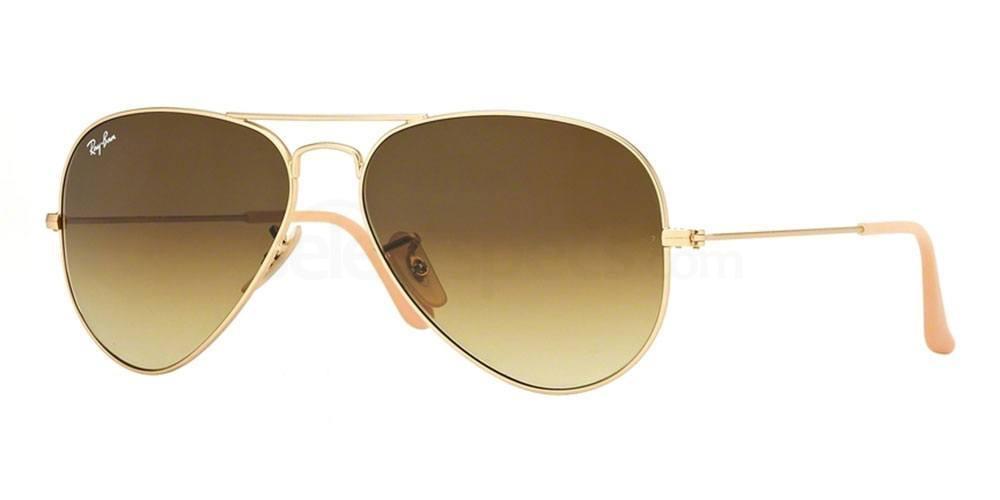 Calvin Harris
His real name is Adam Richard Wiles. Professionally, he goes by the name Calvin Harris.
Apart from being Scottish, he's a DJ, songwriter, record producer, recording artist and remixer. He's worked with many recording artists such as Rihanna, Ne-Yo and Rita Ora.
Calvin Harris became well known internationally when he released his third studio album '18 months' in 2012. His interest in electro music started when he was till in his teens. It's now expanded to include electro-pop, dance-pop, nu-disco and EDM.
He's a recipient of numerous awards including the 2015 Billboard Music Award where he was named Top Dance/Electronic Artist.
Presently, he holds the current record for having nine top 10 songs from one studio album in the UK Singles Chart beating Michael Jackson.
The weather and glasses Calvin Harris was wearing seem to go hand in hand. If you are doing a staycation this summer, you can add a bit of colour to your surroundings by going for Ray-Ban RB3515 (Polarized):
Skrillex
He's been going strong since 2004. A multi-instrumentalist who also happens to be an American electronic dance music producer. Skrillex is a lead vocalist for an emo rockers band called From First To Last.
Some of his biggest hits are 'Scary Monsters And Nice Sprites.' It has had over 60 million views on Youtube.
According to Facebook, in 2011, his songs were among the top 10 most played song on their site.
He currently has eight Grammys under his belt based for his work as a DJ. This makes him the only electronic dance music artist to have won the most awards.
Among all the DJs, Skrillex is the most followed on Facebook with over 19,372,418 fans.
Skrillex loves wayfarer glasses whether dark and clear lenses. You can rock a pair of wayfarer glasses by going for the Chiara Visione UCV1001:
Martin Garrix
He's a Dutch DJ, who continues to top global charts. Martin is known as Electro Dance Music's youngest superstar. Martin Garrix started gaining popularity when he released his album called 'Animals' on 16 June 2013.
In addition to his signature DJing style known as big room sound, he started experimenting with other styles of house music such as progressive house.
It led him to start producing progressive style music. In 2016, DJ Mag's ranked him 1st in their top 100 DJ list.
He's currently a resident DJ at Hi Ibiza (nightclub based in Spain).
For an everyday and affordable shades, go for Savannah S8122 – Black (Sunglasses):
Avicii
A Swedish musician whose real name is Tim Bergling. He's into electronic dance music, progressive house and electro house.
Avicii started mixing and producing tracks from the age of 8, but began working professionally as a DJ from the age of 17.
Some of his early success includes working with big fashion house such as Ralph Lauren as well as being the first DJ in 2012 to headline Radio City Music Hall in New York City.
Avicii is a Grammy nominated DJ, who has collaborated with fellow DJs like David Guetta as well as top musicians Coldplay and Wyclef Jean.
Just like Avicii, you can maintain your cool boyish image or go for a mature look with this versatile Ray-Ban RB3138 Aviator – Shooter:
Want more DJ eyewear fashion? Read about DJ Diplo 5 electric shades
Tag #SelectSpecSelfie for a chance to be featured on our page!
 Follow Us: